The journey never ends: MVHS community discusses literature teacher Monica Jariwala's National board certification
The MVHS community talks about literature teacher Monica Jariwala's National Board certification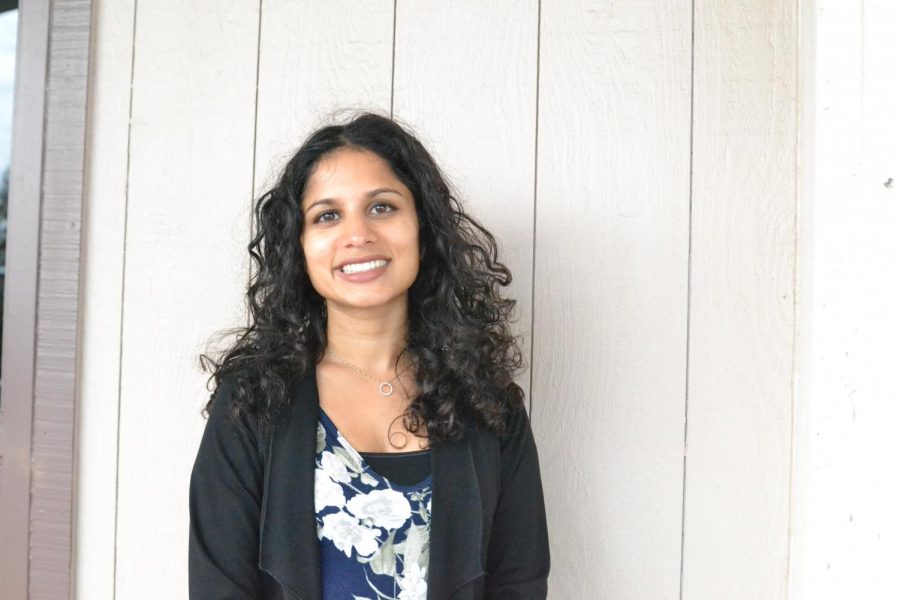 After two years and a wad of paperwork literature , AVID 10 teacher Monica Jariwala received her National Board certification in December 2018. This certification is  designed to recognize accomplished teachers and is considered one of the highest honors for teachers. To become certified, a teacher must first undergo the process of becoming a candidate. The certification provides teachers with more opportunities to influence the community beyond their classroom and views them as  experts in their specific field.
"I grew up in Chicago, and it was super big at my old school," Jariwala said. "[For] most of the teachers, that's what you did — you would work for a couple of years because you have to get the background and then you'd certify. So when I came here, it's always been in the back of my mind to do it."
Jariwala pursued her certification because of a Stanford support program, known as  the National Board Resource Center (NRBC). There, teachers learn how to become certified through the  candidate support program. This program allows teachers to analyze their teaching and improve their skills.
In order to be a candidate for certification, teachers must have a bachelor's degree, a valid teaching license and three years of teaching experience. From there, they are  given five years upon registering as a candidate to complete four components. The first component requires content knowledge — how well the candidate knows their specified occupation — and assessment, while the last three components are portfolios showcasing a teacher's differentiation in teaching, overall teaching practice plus learning environment and being an effective and reflective practitioner. These components demonstrate how effective a candidate's teaching style is and how it can be improved upon.
In Jariwala's case, as literature teacher, the assessment portion included writing three essays and completing a selective response test. The selective response test consisted of writing prompts that asked teachers for their solutions to three  specific situations, with each prompt having a 30-minute time limit.
"Obviously, it's one that you have to use your teaching background to really be able to do which I think helped because I've taught at different places," Jariwala said. "Like to think how I would approach this [situation] with this type of struggling student because it's usually a struggling student [in the prompt]."
For the second component, differentiation in teaching, Jariwala had to pick two students and analyze their progress throughout the year. From there, the students submitted a written and a nonprint component, such as an  essay on a movie and then a project or video based on something they read in class. Afterwards, Jariwala reflected upon the strategies she used with the student in a 12-page essay.
The third component was a portfolio of two 10 to 15-minute videos that encompasses six to 10 different standards the teacher is trying to accomplish. Some of Jariwala's standards include creating a safe classroom, setting an example for students and being inclusive with culture and diversity.
The final component tasked Jariwala with examining her professional development over the last two years. Jariwala created a collective writing goal for her students and collected data from her class explaining what she did, with all of her efforts amounting to 30 pages of charts, forums and another 12-page essay.
Since becoming certified, Jariwala has signed a confidentiality agreement and become a facilitator at Stanford to help other candidates.
"I can't be specific about what the test had or anything like that because I've signed off, but I can at least say, look, here's some things to think about," Jariwala said. "Like when you're doing your video, start early because it takes a lot of time or, you know, start compiling your data now, or start writing."
Jariwala has also applied what she learned during this process to how she thinks about her classes and lesson plans. The certification process has also made her more aware of what's happening in the classroom, in regards to her students and how they're learning.
Senior Risha Baxi has taken note of Jariwala's attendance at the conferences and her discussions with with other teachers about tasks to boost collaborative skills between students. For example, Baxi recalls constructing a tower made of pasta and a marshmallow with her classmates.
"It really challenged us to be collaborative and work together in a short amount of time," Baxi said. "So I think that what she's learned at those conferences, [and] she's really tried to implement [this] in her classroom. I think it's really helped us become better students and learn in a better school classroom environment."
The skills Baxi has primarily learned are leadership and collaborative skills. To Baxi, these skills will be needed in the future.
"I think it's really important to learn about how you can work with all different kinds of people with different personalities and how to assert yourself when you think something's not right," Baxi said.
Alongside improving Jariwala's own class, her certification and lessons provide help and experience during faculty meetings.
"When [Jariwala is] meeting for PLC (Professional Learning Community) work and [with] all of our teachers on Mondays and Wednesday mornings, the conversation [they're] having might be around [what] people call essential learnings," Clausnitzer said. "But at the core, [it's] what do we want our students to know? And be able to do? And at this level, it's pretty neat that she's living what we're asking our students to do."
Although a National Board certification isn't necessary, for Clausnitzer, it stands as a testament to teachers who want to continue learning and growing. Some teachers may learn by becoming a department lead or entering a program and getting a preliminary credential to become an administrator. However,  this certification serves to highlight and celebrate the teacher's efforts to pursue this path of learning.
"I find when people are learning and growing, they're also learning this thought process of what can we do when we're talking about all students learning at high levels," Clausnitzer said. "It's really awesome to watch [that] and Ms. Jariwala is a piece of that. She's living that and that's really neat."
About the Writer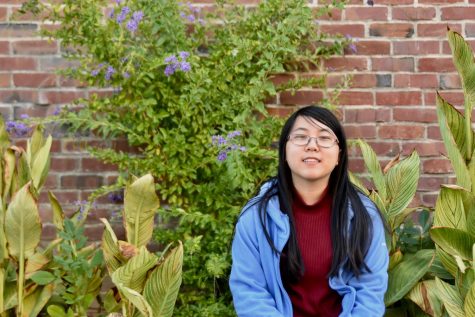 Sarah Young, Graphics Editor
Senior Sarah Young is currently a Graphics editor for El Estoque. In her free time, Sarah likes to draw, read and take walks in the park. She is currently really into pointillism and marshlands.