Pride for GSA
Gender and Sexuality Alliance Club reflects on 2018.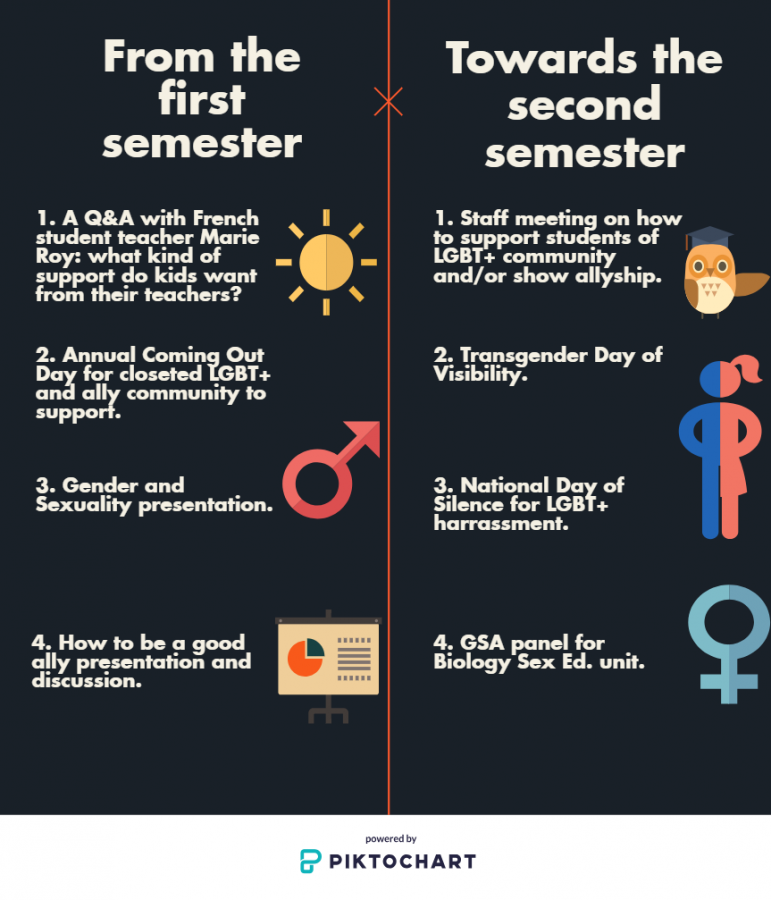 As the first semester comes to an end, the Gender and Sexuality Alliance club concludes the year with satisfaction. From organizing their annual Coming Out Day to partnering with teachers for Q&A panels to showcasing presentations on fundamental topics like allyship, the GSA officer team is proud of it all.
GSA officers juniors Natasha Lee and Maya Tate and senior Stephen Migdal feel the overall turnout of their events and meetings has led to increased popularity and visibility of their group.
"Coming Out Day, in specific, went a lot better than I had expected," Lee said. "The turnout was huge and […] that's been a pretty common theme. I feel like we've achieved … one of our goals, which was trying to get some more publicity to the club. The fact that we're getting on announcements, on Instagram, I think it's really helpful [so] the next big thing is speaking in front of the staff."
Having ideas in mind for next semester, the team plans on hosting a staff meeting to discuss allyship, bring greater awareness to gender and sexuality issues and promote an inclusive curriculum.
"Talking about how to be better allies […] is what sparked the idea of having a presentation to the staff," Lee said. "Because a lot of people are still confused and they mean well, but they don't really know how to approach the topic."
Tate agrees regarding the issue with being inclusive of all genders when it comes to teaching or even talking about simple topics. She finds it very necessary to be courteous and more aware of pronouns.
"On a personal level, teachers have improved, […] but collectively, all the worksheets continue using 'your son or your daughter,' so in general, I think the curriculum can be improved," Tate said.
Lee mentions how there is a greater number of teachers who are becoming increasingly aware, incorporating neutral language within their daily conversations. For her, while the curriculum may not necessarily change soon, she sees a change with the way teachers are becoming more attentive about using gender-neutral language.
"Specifically for this year, there are a lot more teachers who try […] and ask for people's pronouns and use gender-neutral language on purpose, which isn't something a lot of teachers [used to] do," Lee said. "But I don't think that's a new thing this year, I think it's been happening but I just didn't seem to know about it."
About the Writer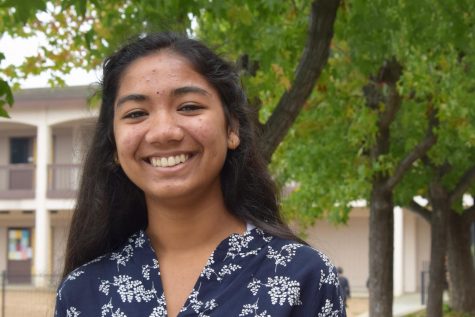 Dhruvika Randad, Staff writer
Dhruvika Randad is a first-year staff writer, as a sophomore, on El Estoque. In her free time, she loves to read lots of books, write poetry, and have fun.