MVHS Suicide Prevention Presentation
El Camino Hospital works with MVHS to raise awareness about Mental Health.
On Thursday, Nov. 15, parents of the MVHS community arrived at the auditorium to hear speakers from El Camino Hospital talk about suicide prevention. The parents were greeted by a long table topped with El Camino fliers, pens and small index cards, and were encouraged to write down questions, comments or concerns on those cards throughout the presentation. Once the speakers had finished presenting, they facilitated an anonymous Q&A discussion where speakers answered questions presented on the cards.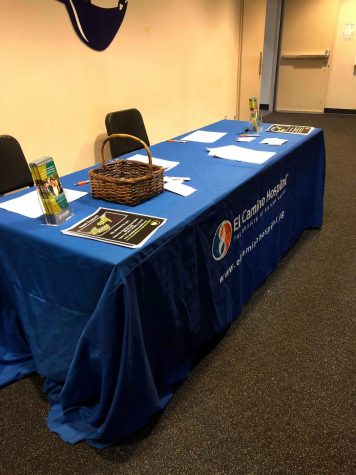 The mental health presentation consisted of two speakers: clinical psychologist Dr. Glenn Teeter and pediatrician Dr. Kelly Troiano. As a single mother of a child who had combatted severe depression, Troiano specifically spoke out for the importance of identification and addressing mental health challenges.
"[Parents are] worried about the teenager because they're seeing something they can't put their finger on it," Troiano said. "But [parents] listen to their gut and seek help for that, that they will make a closer relationship with their teens by listening and being mindful of the space if they're in and being respectful about the feelings and making sure that they know, that [their parents are] listening over there for them."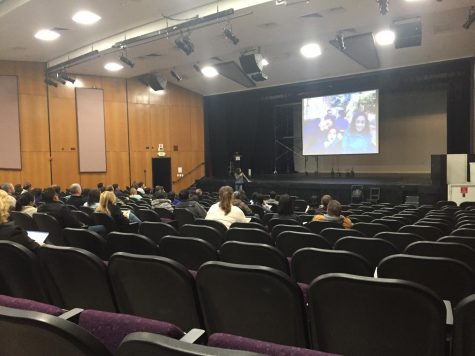 Teeter spoke about identifying and evaluating issues within a school environment and what students can do to help each other.
"[…] A student community really can do real effective work, suicide prevention, by things like not contributing to stigma, being open and checking in on each other," Teeter said. "So if somebody is off on the fringes, if somebody can notice that student, bring them over, bring them back in and ask if they're okay, that goes a tremendously long way."
According to Pew Research Center, the number of Americans under the age of 19 who have committed suicide increased from 2.18 percent in 2006 to 2.75 percent in 2014, per every 100,000 people.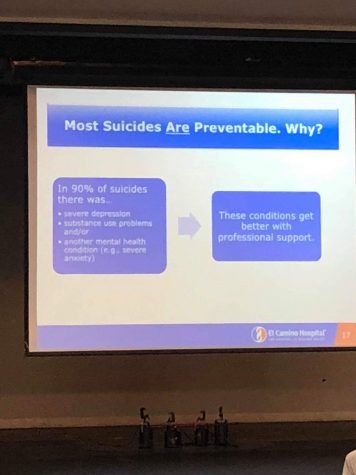 In order to address the importance of mental health, the MVHS administration worked with the El Camino staff to inform students, teachers and parents about this topic. El Camino Community Liaison Specialist Lauren Olaiz revealed that the strategy of reaching out to professional hospitals for further information about raising awareness for mental health is a positive change for MVHS.
"I think [mental health is] a really important topic for young people in particular, because there's a lot of different information and skills that we can gain in the beginning of our life that will be beneficial to our overall wellness for the rest of our life," Olaiz said. "And I think that's why it's really important to have those conversations."
For MVHS parent Sandhya Washikar, being surrounded by the academically-demanding atmosphere is detrimental to a student's mental health and can be seen through the amounts of stress that students face every day.
"My main takeaway [from this presentation] is that there a lot of resources available but my main concern is still the academic load in general," Washikar said. "I was reassured that things are being done but there still is a lot of work that needs to be done."
In parallel to the academic stress, Washikar believes that in attending the presentation, she has gained knowledge of another aspect: a healthy mental state. For her, the presentation was significant as it introduced a greater understanding about mental health that would assist her personally.
"Mental health is an issue in our community […] and this was, I think, the first time that MVHS is doing something like this […] so that was the motivation," Washikar said. "It's different from all the college-related talks and everything. Those are important but these are important too."
MVHS principal Ben Clausnitzer stated that mental health is part of the overarching goal that envelops academic learning as well as community-building and mindfulness, something he sees that people do not associate together.
"There's this self-awareness piece, there's this idea of being proactive [rather than reactive]," Clausnitzer said. "Whether you're in distress or headed towards that way, you have the ability to ask for help and know how to ask for help. I think we just have to get a little bit beyond that stigma of not talking about it and have it falling underneath that category of learning."