A fall treat
On Nov. 7, Bite Club, a club centered around food and nutrition, gathered for its second meeting of the year. The theme was centered around Halloween and autumn, as students were taught how to make candy apples. In the front of the room stood President and senior Elysha Tsai, as she used the club's presentation to educate members on the nutritional value of candy apples as well as the various ways to make them.
Freshman Svenja Schmidthals, who attended the second meeting because she wasn't busy during lunch and wanted to try something fun, was particularly excited for the food activity. 
"I'm just here to have fun and eat some good food, " Schmidthals said. "I mean, come on, who doesn't love free food and [to learn] how to make it?"
After the presentation, club members gathered around the front desk to watch Tsai and the rest of the officer team demonstrate how to make candy apples.  And according to junior Alekhya Natarajan, the club turnout was a success overall. She enjoyed the laid back atmosphere of the meeting.
"I've had a pretty busy week with so many tests and assignments and homework," Natarajan said. "I'm super glad that I could kind of lay back and just enjoy making and eating food after all the stress I've had."
About the Writer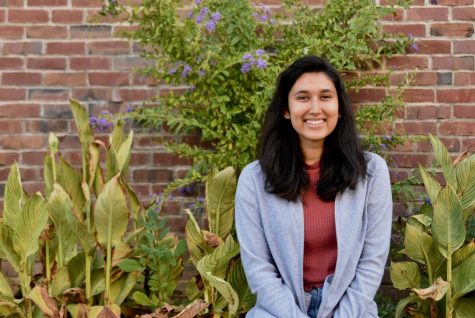 Shuvi Jha, Managing Editor
Shuvi Jha is the Managing Editor of El Estoque. She enjoys watching foreign TV, re-reading Harry Potter and conversing about social justice/feminism.