Dance to this
The importance of concerts in my life
Crowds of people screaming with excitement. Bodies pushed against one another reaching for the stage. Vibrations from the instruments blared through speakers sending a shaking sensation through the ground. The most vivid memories I cherish all seem to be from attending concerts like this.
I have been attending concerts since I was three, with my first concert featuring The Wiggles. As soon as middle school started and my so-called "emo phase" was on the rise, my friends and I would gather our parents and ask to see our favorite bands every time they came to the Bay Area. We would save up our money from birthdays and Christmases to see groups like Blink 182, and one time waited 12 hours in line to see Twenty One Pilots. It was an addiction.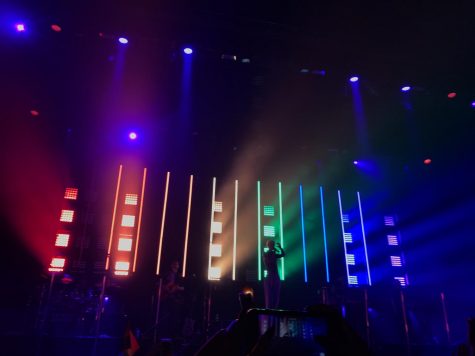 Although seeing your favorite artist live is remarkable in itself – it's the experience as a whole that does it for me. From waiting for the ticket sales to open, to getting the physical ticket in the mail and waiting in line for hours with other fans, the little details make it so worth it. My addiction isn't so severe to the point where I spend all my money on concerts anymore, and I've gotten it down to only a few shows a year. I knew it had gotten bad when I almost spent a thousand dollars on tickets to see the Korean boy band BTS last year.
I've always turned to a particular song or band for comfort. I can distinctly match songs with periods of my life, and they immediately bring me back to those moments and emotions I was feeling. To hear and experience that live is something tear worthy.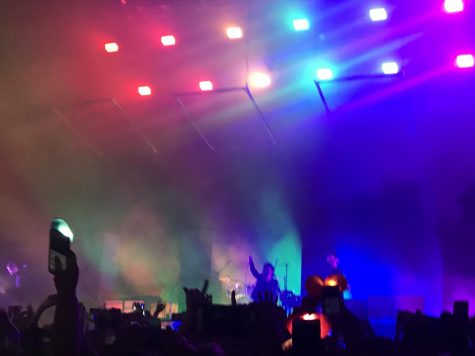 It was just last week that I went to see Troye Sivan in San Francisco. I have been following him since he began to grow on Youtube back in 2013. As a longtime fan, seeing him live is difficult to place into words.
It was one of the most beautiful concerts I've attended; Sivan played songs that weren't on the setlist, they had set and light changes for his slower songs making it harder to stop my ugly crying and, according to Sivan, the SF crowd had been the loudest during the entire tour.
What prompted my tears was the fact I was in a room with people who were all mostly there for the same reason, singing songs that resonate with us performed by someone we admire, and that brings an overwhelming feeling of belonging and admiration.
After concerts, I'm left with an empty hole in my heart that'll make me go a few weeks sulking, looking back at photos from those nights and listening to the songs performed. Being able to see Troye Sivan, The 1975, other artists and, of course, The Wiggles is something I'll never take for granted and I can't wait to do it all over again.
About the Contributor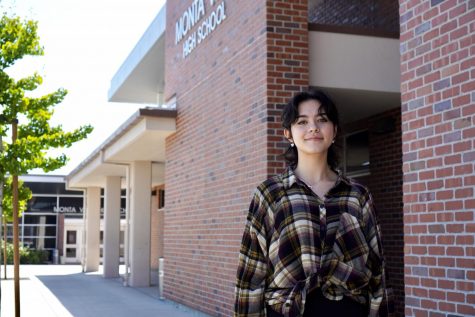 Ayah Ali-Ahmad, Co-Editor-in-Chief
Ayah Ali-Ahmad is the co-Editor-in-Chief of El Estoque. Outside of El Estoque, she is the President for Gender-Sexuality Alliance club and the Senior Director of Communications for MVHS's largest volunteering club, Octagon. In her free time away from her school life, she enjoys listening to music and getting boba with friends.