City of Cupertino hosts fall family bike fest
Residents connect with their community at Cupertino's fifth annual bike fest
On Saturday, Oct. 27, children and adults gathered with their bikes to take part in the fifth annual Fall Family Bike Fest, hosted by the city of Cupertino. The fest features two routes for bikers. The first is a six mile route geared towards families that takes riders through nearby parks and bridges. The second route is 13 miles long and is mainly for experienced riders. The goal of the event was to bring people together through a common leisure activity. Here are the experiences of those who attended the festival:
About the Writer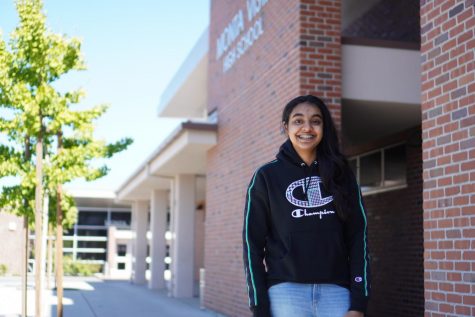 Iman Malik, Features and Graphics Editor
Senior Iman Malik is a features and graphics editor for El Estoque. In her spare time, Iman enjoys playing cards with her brother, watching Bollywood movies and re-reading Rick Riordan books. View her journalism portfolio at malikiman.weebly.com.