Sex ed: the impact of sexual education
Changes in elementary and middle school sexual education spark discussion
"Siri, do you know what sex is?"
Siri Konanoor looks up from beneath a heap of blankets at her older sister, surprised. Sex. She's definitely heard that word before. She fidgets, racking her brain for an answer.
"Why are you asking me this at 12 at night?"
Her sister sighs and eases herself down at the edge of Konanoor's bed, silently waiting for an answer.
Pulling the blankets a little higher, Konanoor mumbles, "I know it has something to do with a vagina and a penis."
In India, it was not uncommon for many children to experience confusion similar to Konanoor's. Now a freshman at MVHS after moving to America, Konanoor realizes that such a response from a seventh grader was very unusual; at that age, she feels that she should have had a good understanding of both sex and her own body already.
"[My teachers in India] never taught us what sex is," Konanoor said. "What sexual intercourse is, what healthy relationships are, what kind of relationships you must get into or age [and] what goes along with it. Diseases … gay relationships — they never taught us about [any] of that."
Instead of learning about sexual intercourse, relationships and sexual orientation in school, Konanoor gained most of her knowledge during a short midnight conversation with her older sister in seventh grade. After teaching the basics of female anatomy and puberty, Konanoor's teachers would refuse to touch on any other topics, even labeling talk of sex before marriage and sexuality taboo.
Moving into eighth grade, Konanoor and her family immigrated to California, where she thought she would be given better education on sex. To her dismay, due to a disagreement among the school board, the sex education unit was canceled that year, meaning that Konanoor would not undergo sex education until high school.
On the other hand, freshman Andie Liu has had sexual education curriculum every year since fifth grade. As an elementary school student, she never particularly fancied the unit, but as she grew older, her views changed.
"In fifth grade it was more of not liking it, because everyone thought it was awkward to talk about," Liu said. "But then ninth grade it's just more like learning about the science."
Instead of feeling embarrassed, Liu now feels that sex ed is just as important as any other science unit. In fact, she believes that it's more relevant since it is crucial in educating students on making smart choices with their bodies.
"[Sex ed] is probably more important than math," Liu said. "[In] math, a lot a lot of people say, 'Why am I learning this? I'm not even using it in real life' … but for sex ed everyone … needs to know about it."
From unwanted pregnancies to sexually transmitted diseases, Liu and Konanoor both believe that sex ed teaches children valuable information that can't be found through a simple Google search.
Konanoor hopes that the stigma surrounding sex and everything associated with it will die down, especially since she feels that it is an unavoidable aspect of human life. Yet, Konanoor's parents are the very people who have never supported discussion of sex and particularly sexuality. Their religious faith and upbringing influenced them to become wary of sex, even scolding Konanoor when she would bring it up in conversations.
"When I came here in eighth grade, I saw so many people around who were confident in themselves and who they were, who identified with some kind of sexuality and who knew what gender they wanted to be," Konanoor said. "After seeing such people and seeing that they're just like me … [I realized that] they're not infecting me, [and] that's when I started to openly disagree with my parents."
However, some parents of Fremont Union School District students still hold views similar to Konanoor's parents, even protesting for sex ed to be pushed back to middle school. On May 2, the FUSD school board decided to eliminate sex ed from fourth to sixth grade.
Biology teacher Lora Lerner strongly disapproves of this decision, and is convinced that many of these parents hold the false belief that their children are too innocent for sex ed.
When Lerner was a child, she was never even given the opportunity to learn about sex ed in school. As a result, she was forced to scavenge for information in books and through friends. Lerner believes that maintaining a mindset of being strongly opposed to sex ed is regressive and says students shouldn't have to resort to doing their own research.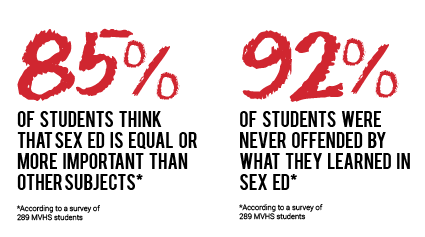 "I think one thing is to educate parents that we aren't on opposite sides here," Lerner said. "We all want our children to make good decisions. We want them to be healthy. We want them to be able to decide when they have children. We want them to have good relationships. So I think partly feelings run high and people don't understand, and you end up with these ugly situations where they just end up taking the education away completely."
Although Konanoor admits that the sex ed unit talks about more issues that are more intimate than usual, it's just another part of the school curriculum that shouldn't be dismissed.
"Every single year we should be learning new things and we should be figuring out ourselves because that's what science is figuring out — yourself [and] what's around you," Konanoor said. "Why is sex so different from studying the heart? Why is it so different from studying light? Atoms? Why is that so different?"
Since coming to America, Konanoor has become confident in her belief that sex ed teaches students about one of the most beautiful processes of life. Similarly, Lerner wishes for her teachings to contribute to society becoming more sex-positive.
"It addresses the most vital areas for our life and health and happiness," Lerner said. "At the end of the day, people care more about having good relationships and being healthy and feeling good and having children when they want to. That is the most meaningful stuff in our lives, and it deserves just as much attention and care as all the other of other stuff that we learn in school."
About the Writer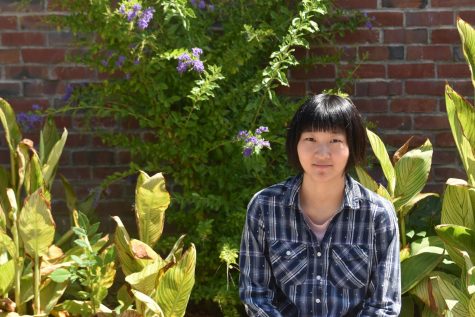 Claire Yang, Graphics editor
Claire Yang is currently a senior at MVHS and a graphics editor for print.