Siemen Competition, a prestigious science-based competition is well-known for many students, interested in the field of science research. Recently, two MVHS students, junior Anika Cheerla and sophomore Iris Xia, have become this year's Siemens semifinalists. In addition, senior Arjun Subramonian has advanced to becoming a regional finalist.
Every year, thousands of students across the nation enter in the Siemens Competition every year, each hoping to secure a scholarship of up to $100,000. Of those students, only about 500 make it to  semifinals. And of those 500, only a select few from each state earn the privilege of calling themselves regional finalists.
Junior Anika Cheerla participated in Siemens last year with her older brother Nikhil Cheerla. Last year, the duo went as far as the national finals. They did their research project on finding a potential cure to breast cancer. This year, she is entering alone with a program that would predict a cancer patient's life expectancy based on a variety of factors. She hopes that someday, her work will be recognized within the scientific community.
"I just want someone to view the project and be like, 'this was a good idea, it'd be cool for me to work upon it and to become a bigger thing,' because there's only so far that I can go," Cheerla said. "The pipe dream is that this gets implemented and helps people."
Fellow semifinalist and sophomore Iris Xia created a program that would measure data from minor earthquakes in Costa Rica to measure its correlation to the continuous descent of a tectonic plate. According to Xia, the competition helps her prepare for an active role in the scientific community more than school did. 
"I think it's really helpful in that it [gives] us some research background because I know that in science there's gonna be a lot of research involved," Xia said. "I feel like in school there isn't going to be that much research and we just find out topics […] and we don't really conduct experiments."
As for regional finalist and senior Arjun Subramonian, the Siemens competition gives him a similar opportunity to be judged by the quality of his research, as well as  presenting his research in front of prominent members of the scientific community. Subramonian submitted a research paper about astronomy and finding a new way to estimate the age of stars and the sun.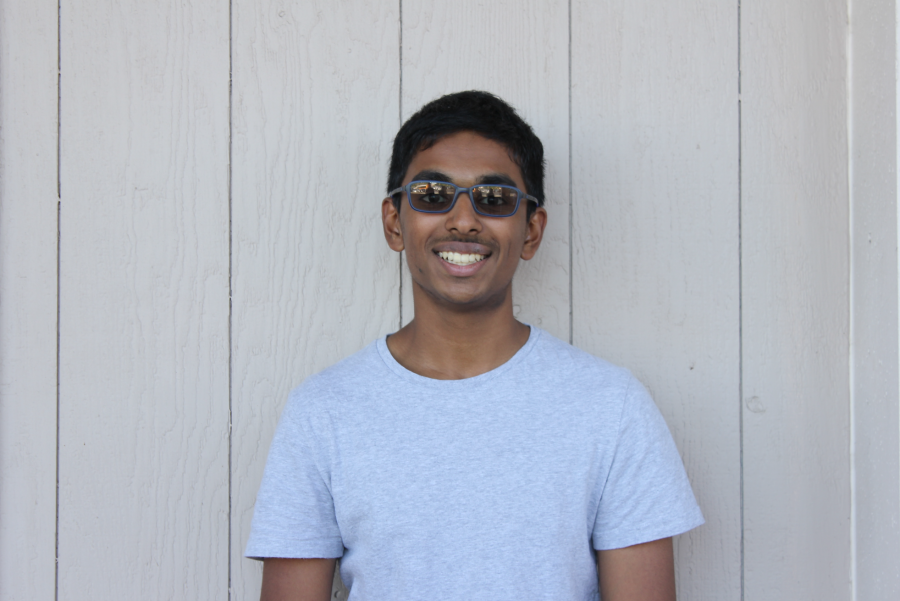 "This was purely research and it was more about quality of research versus necessarily how impactful it was," Subramonian said. "Because impact is measured in context of [the] scientific community […] It is also a good idea that we get to present our work. The main purpose is that they know that you did the project, and not your mentor or something."
Since these three students are discovering and learning about science in fields that have not yet been thoroughly researched, their goal is to be able to summarize their findings in a research paper related to their studies.
"Obviously,  [my partner and I] did want to be semifinalists," Xia said, "But we thought it was pretty ambitious and last year, we didn't get into anything. I guess our goal was to just get a research paper done and to write an actual paper, and that was a pretty good goal. I'm very proud that we can actually submit a paper."
For Cheerla, who won as a finalist last year, her hope is not only to advance in the competition, but also to take her research beyond the Siemens competition itself and for it to have a tangible impact on the community.
"I know it's not going to become a real application but I want a paper that has been cited," Cheerla said, "Like something that people cite so that means my work actually contributed to something. I want it to get past the science fair stage this time."
In addition to spreading their ideas, Xia believes that the overall benefit of becoming a Siemens semifinalist is the experience.

"I just think that participating in this competition is very good for high school students like us because we don't normally get the chance to participate in research," Xia said. "I think it really helps with both your science and writing because you have to write the paper. It's really fun in that you get to do the things that big scientists are doing."