Boys water polo: The long shot against Los Altos HS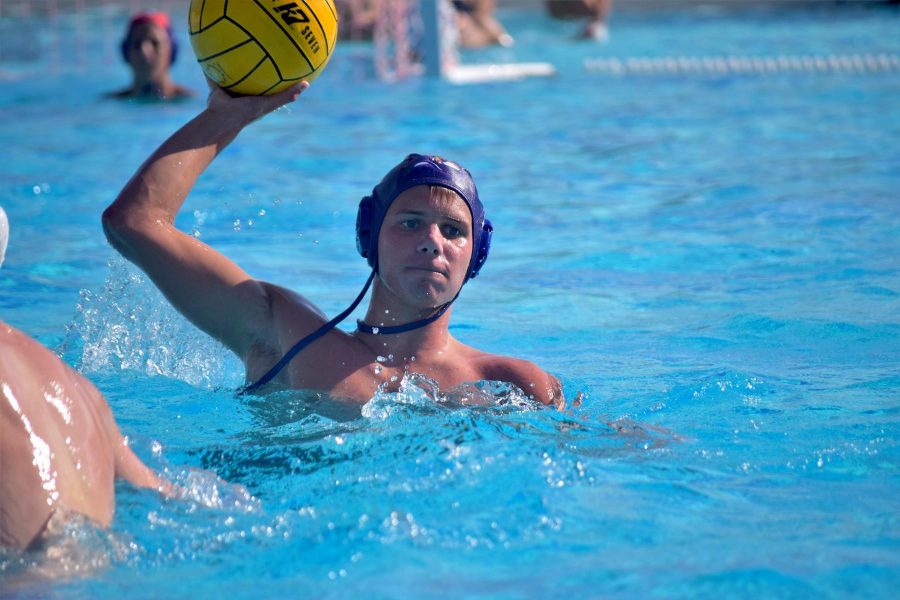 Coming off a loss against Mountain View HS four days before, the team's morale only sank after hearing that their next opponent, LAHS, had a large selection of exceptional club players.
The game was a hard-hit for MVHS as LAHS consistently pushed their offense and securing nine goals in the second period alone. While they accidentally scored in their own goal, they only allowed two other successful goals from the Matadors.
"We went in with a losing attitude, and we already lost the game cause our mentality was that we were going to lose," co-captain senior Sina Faridnia said.
The beginning of the first half went slowly for both teams, majorly consisting of turnovers from out-of-range passes. But after a foul from MVHS, LAHS quickly pushed across the minimal. MVHS defense and seamlessly scored. The Matadors responded in a few scoring attempts but weren't able to surpass the LAHS defense.
LAHS continued to score, centering their offensive game through dry passes to tamper the MVHS double-teaming.
The second quarter went no different for the Matadors, until the last five minutes. While relapsing from a turnover, an LAHS player and the LAHS goalie scrambled for the ball near the goalpost, but let it slip into the net, ending 1-13. The Matador bench was unresponsive.
Junior Damian Pow, who often brings up the ball at the beginning of plays, emphasizes the level of attention required to score more points while being so behind.
"
"I think a lot of us lost focus," Pow said. "We need to stay focused, stay on our game in order to keep the score close.""
After a break from halftime, LAHS continued to score and penetrated the MVHS defense as the recovery time grew longer with each play. But five minutes into the half, LAHS began frequently fouling, giving MVHS more possessions and eventually leading to MVHS' first possessive goal by Faridnia.
"[The goal] didn't feel as good as I thought it would because it took us so long to get to that point," Faridnia said. "I felt that we should've been able to get there earlier."
Faridnia successfully scored another goal near the end of the third quarter, but the score gap was too large for the MVHS team to catch up. Though MVHS attempted several goals in the last quarter, LAHS moved quickly across the pool after several fouls and sealed the win over the Matadors by a score of 3-20.
Looking forward senior Rishi Upadhyay believes that his team is on the path to growing as a team and scoring more points.
"We have a couple new people and they're all working hard in practice and games," Upadhyay said. "We're getting good as a team."
About the Writer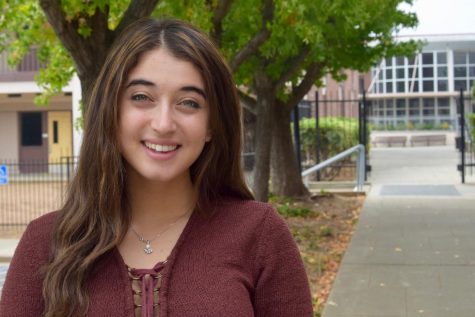 Rana Aghababazadeh, Co-editor-in-chief
Rana is a third-year member of El Estoque and is currently a co-editor-in-chief. She is a former sports editor and enjoys covering basketball and volleyball. In her free time, she enjoys playing movie scores on the piano and watching Billboard's Top 50 hip-hop and R&B Songs of the Week.