Girls tennis: Team wins 4-3 against Saratoga HS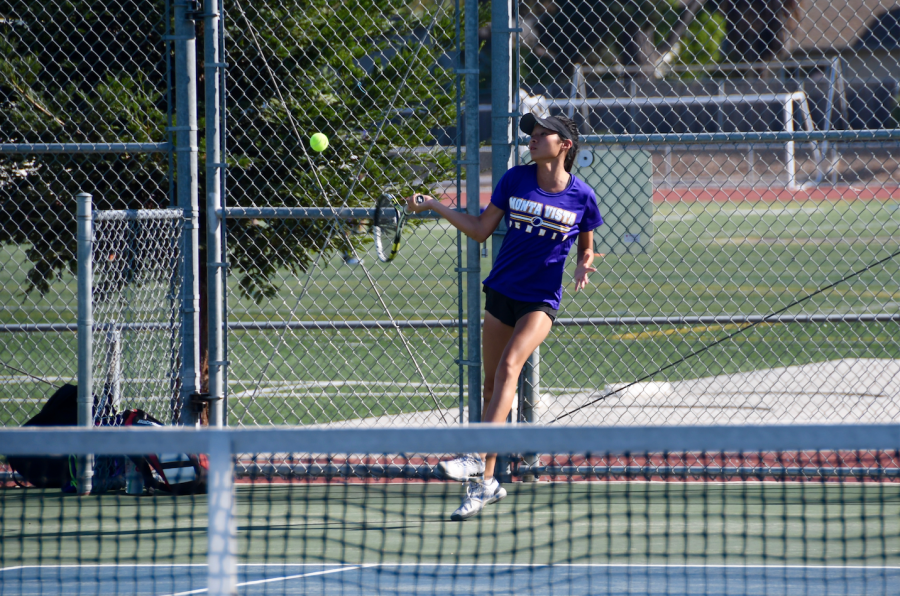 T

he Matadors huddled for their own team chant on Sept. 12, just as the Saratoga HS players finished their own team cheer. The team brought energy to the court, laughing and joking with one another as they came together into their huddle.

The players yelled the traditional Matador cheer in loud, spirited voices, and then put their all hands in middle. Led by captains Carol Lei and Rashmi Ghonasgi, the huddle swayed side to side in unison as the players cheered.

Even after the huddle broke apart, and the players spread out across the courts to play their own matches, and those watching could still hear the sounds of players cheering on one another.

Ultimately, the team played with great intensity and was successful in defeating SHS by a narrow score of 4-3. Scroll down to see GIFS from the team's victory on Sept. 12.

Players work on their serves during warmups before the start of their matches.

The team huddles together to do their traditional Matador cheer.

https://gfycat.com/gifs/detail/PastelAdorableHoneybadger

Players hit the ball back and forth, focusing on making clean contact with the ball and preparing for their match.

https://gfycat.com/gifs/detail/MammothImmaterialGoat

Junior Leslie Legier practices a couple final serves before her match.

Girls tennis will play their next home game on Sept. 19 against Homestead HS.
About the Writer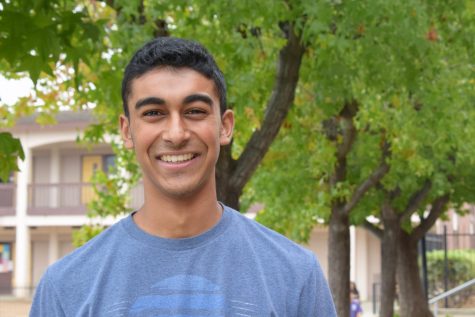 Roshan Fernandez, Co-Editor-In-Chief
Roshan is a senior and co-editor-in-chief for his school's publication El Estoque. He enjoys writing, reporting, interviewing and photography. He was previously a sports editor and a visuals editor in his junior and sophomore years respectively. When he is not writing for El Estoque, he can be found playing soccer or spending time with friends.