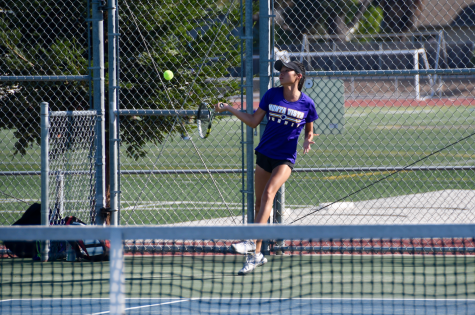 September 19, 2017

Filed under Fall Sports, Girls Tennis, SPORTS
he Matadors huddled for their own team chant on Sept. 12, just as the Saratoga HS players finished their own team cheer. The team brought energy to the court, laughing and joking with one another as they came together into their huddle. The players yelled the traditional Matador cheer in loud, spir...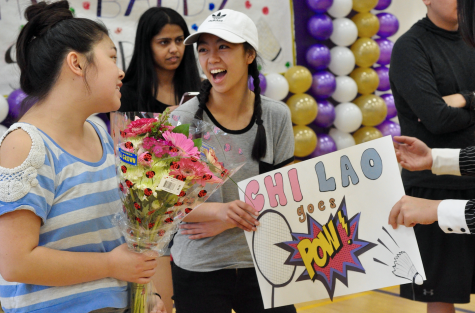 May 7, 2017

Filed under Badminton, SPORTS, Spring Sports
parkly silver tiaras rested on the seniors' heads as they stood outside the field house waiting for a cue. For the beginning of their senior night, they'd replaced the badminton racquets they normally held with glittery, colorful wands. And once they were called inside by a former team member, senior...