Baseball: First home league game against Lynbrook HS ends in a 4-3 victory

Additional reporting by Om Khandekar.

T

eachers and staff members sporting gray jerseys dotted the bleachers during MVHS baseball's first home league game of the season against Lynbrook HS on March 16. Math teacher Martin Jennings was one of them, chosen by senior Akshay Mahajan to wear his number throughout the day and at the game for the team's annual Staff Appreciation day.

Though Jennings wasn't aware of Mahajan's reasons for choosing him, he enjoyed attending the game and representing MVHS baseball for the day.

"I thought that was really cool," Mahajan said of Jennings' attendance at the game. "I was excited to see him out here. I was surprised, actually. I didn't know — I didn't think he would actually come."

Though senior Brendan Hughes' staff-member pick, science teacher Jenna Smith, was unable to attend, she was honored to be chosen.
"I teach at San Jose State on Thursdays so I told Brendan that I would be yelling from San Jose, like, '16! Go Brendan Hughes!'" Smith said. "But I felt I would've been there, no question about it. It's an honor to get to connect with kids outside of just your one classroom realm."
The game, according to head coach Nick Bonacorsi, was special in a number of ways beyond the pressures of playing in honor of a staff member.
It was the team's first league game at home, and one of the first chances the team had to fulfill their goal of winning every series this season. And most importantly, it was the team's chance to redeem itself after a stunning 1-6 loss at LHS on Tuesday, March 14.
There was a lot to gain and a lot to lose.
So when LHS found themselves with their bases loaded at the top of the third after a scoreless game so far, MVHS stands, players and the guests of honor all collectively held their breath.
After a hit to the left, LHS' third baseman slid into home just as MVHS managed to get the ball to the catcher, but it was too late. The umpire called safe, and the LHS dugout heard its loudest roars of the night.
Though the next batter struck out, the loaded bases left MVHS' audience uneasy, and for good reason. Successful hits by the next two LHS hitters allowed two other runners to make it to home, bringing the score up to 0-3 in favor of LHS.
This was when Bonacorsi began to notice parallels between this game and the one against LHS two days prior.
"[LHS] got on the board first, and we just kind of slowly just faded away," Bonacorsi said of the game on Tuesday. "So the fact that they put three runs in that inning [was] tough to deal with."
During the bottom of the third, three MVHS players struck out, hinting towards another blowout loss for MVHS.
Despite these setbacks, the Matadors came back ferociously in the bottom of the fourth inning. With the bases loaded, junior Anthony Moll hit a soft ground ball down the third base line that brought home two base runners.
Then, a bunt by sophomore Ryan Hada had the bases loaded once again. Despite a call against junior Josh Huang on a close play at home plate, MVHS managed to tie the game as Moll made it home on a drive to center field by junior Chris Anderson
Though Mahajan admits that LHS caught MVHS off guard earlier in the game, he credits the team's strong comeback to unwavering support in the dugout and in the stands.
"[LHS] got a lot of weird hits where it was pretty much impossible for us to field, but we didn't really let that get us down," Mahajan said. "And […] our dugout was super loud and they really helped us out and picked us up and we were able to come back."
After LHS failed to score in the top of the fifth, MVHS had a chance to strike in the bottom. The inning started off slow, as sophomore Jason Koontz led off with a pop out. Despite this, the anticipating crowd erupted in excitement as Hughes hit a triple down left field.
"It was starting kind of slow, so you're supposed to wait for it and go with the pitch and look for something you can drive the opposite field," Hughes said. "He just threw it over the plate and I just swung."
A line drive by senior Allen Iwamoto brought Hughes home and MVHS pulled ahead with a 4-3 lead. MVHS' strong defense, coupled with a double play at first and second, prevented LHS from scoring in the top of the sixth inning.
In the bottom of the inning, Mahajan came in as a relief pitcher to replace Iwamoto, his curveballs allowing him to quickly strike out the first two hitters. The third, however, managed to take first base and make a misguided move towards second. This mistake allowed the MVHS outfielders to make a close play at second, getting LHS out and locking in a victory for the Matadors.
The win meant a lot for the team, from saving the series with LHS to redeeming themselves on their home turf.
"I think it's good because we were all kind of down after the game on Tuesday," Hughes said. "But I think since we got back together we'll use that momentum to go into next week against [Cupertino HS], who will be a tougher opponent."
The baseball team's next home game is on March 30 against Fremont HS at 4:00 p.m.
About the Writer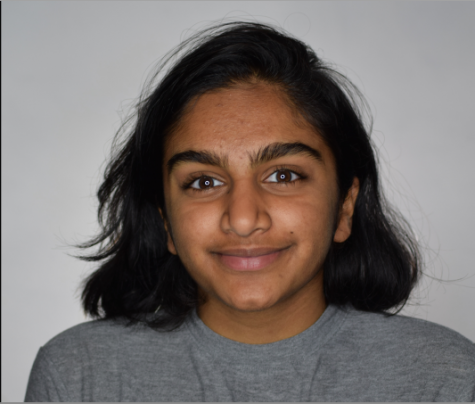 Himani Yalamaddi, Staff Writer
Himani is a senior at MVHS and a second-year staff member. She enjoys trying new things, going to different places and being outdoors.