Teachers discuss the pressure to wear Halloween costumes
Every year for Halloween, each teaching department comes up with a costume  for everyone and then they participate in a costume contest in which prizes are awarded for various things. However, not all teachers love the concept of dressing up and participating in the contest.
History department chair Bonnie Belshe organized and made costumes for all the history teachers. She enjoys taking part in the annual contest amongst teachers.
"There [are] always teachers who don't want to [dress up], and no one has to do it," Belshe said. "If someone wants to be involved, great! Everyone's invited, but no one is forced."
Belshe explained that she doesn't feel like anyone is being pressured into dressing up and participating and that it's all up to the individual.
Literature department head David Clarke is one of the teachers who doesn't necessarily enjoy the contest, because he does not like dressing up.
"I think there are things that you do because they're the right thing to do," Clarke said. "[Things] that you wouldn't necessarily probably do otherwise [but] certainly I don't feel like anyone is pressuring me in that sense but […] part of what we're asked to do as teachers is be part of a team."
Clarke explains that teachers are working together to create something bigger and that is why, while he doesn't like to dress up, he knows there are certain things he must do to simply because of the benefit of collaboration.
HIstory teacher Robbie Hoffman's view on the whole contest was similar to Clarke's. Hoffman also did not particularly like Halloween as a whole but still dressed up and went along with his department to the contest because he felt that there was a bigger picture.
Hoffman indicated that most teachers, like himself, will still dress up and take part in the costume contest, even if they don't love Halloween. Similar to Belshe, Hoffman explained that no one has to dress up if they don't want to, although generally most of them do so to show that they are part of a team.
"Occasionally you'll have a teacher or two who won't dress up but we don't judge any of them for not dressing up," Hoffman said. "It's something that you can or don't have to do; it's totally up to the teacher."
About the Writer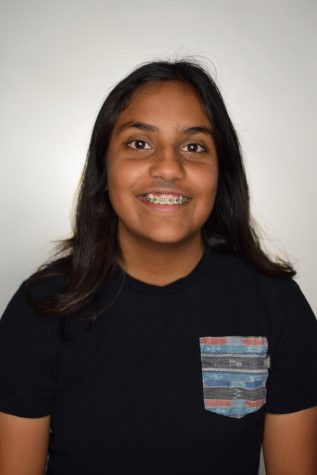 Mallika Singh, Staff Writer
Mallika Singh is a staff writer for El Estoque. She is a senior at Monta Vista High School. In her free time she enjoys playing guitar, singing and spending time with friends.