Field Hockey: MVHS season ends with emotional loss to Lynbrook HS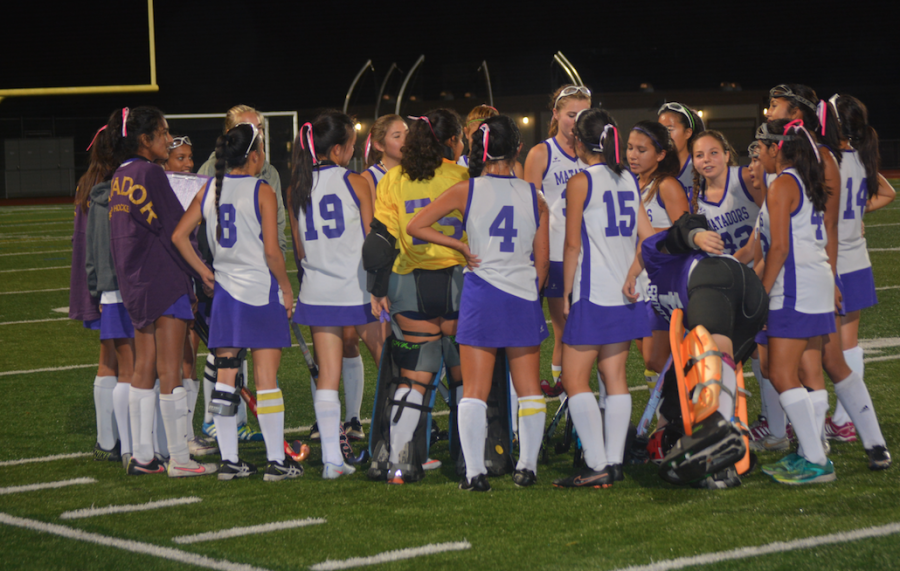 The freshmen, sophomores, and juniors on both the varsity and junior varsity teams lined up in two rows and lifted their hockey sticks to create a tunnel.
MVHS varsity field hockey had their senior night against Lynbrook HS on Oct. 27, which started with the senior ceremony on the football field. As their teammates cheered them on, the seniors — captain Kristina Wang, captain Sara Haller, captain Danielle Koontz, Oeishi Banerjee, Alina Chen, and Natasha Puthukudy — were walked through the tunnel by their parents. As they walked, their aspirations for the future and accomplishments from the past were recounted in short speeches they had written. During this ceremony, players of all grades emotional to say the least. While the seniors were crying about playing their last game, others were crying at the idea that this would be the last time they played with the seniors.
"I'm definitely going to miss them because I've known them since I was a freshman, and we're all pretty close," junior Christina Nguyen said. "When they cried, I cried also. Like when I heard their speeches. I love them."
After the ceremony, MVHS took to the field following a rousing cheer of "MV score." The game started slowly, with cautious play from both teams because of the wet turf. LHS had strong passes initially, and a few minor fouls  led to penalty corners for them in the early minutes of the game. Throughout the first half, LHS was able to push the ball forward through the MVHS defense repeatedly and make several solid attempts on a goal.
A few breakaways in the first half enabled MVHS to make attempts on goal. With a few minutes left in the first half, Wang passed to junior Devin Pereira for a shot that was kicked out by the LHS goalkeeper, and the first half ended 0-0.
As the second half started, the rain increased, and both teams were less effective in their attempts, missing the ball at times. Despite strong clears out of the MVHS half, LHS was able to score five minutes into the half. After this, the MVHS offense played more aggressively and kept pushing the ball onto the LHS half of the field. However, MVHS took a timeout when they couldn't keep up their offensive drive. Almost immediately after, Koontz scored off an assist by Pereira, tying the game.
Clearing from both teams resulted in the ball going back and forth every few seconds, until  LHS scored on a breakaway with five minutes left in the game. MVHS offense responded with an increased drive, but LHS worked just as hard to keep the ball on MVHS' half. With ten seconds left, Wang got a cramp and had to be walked off the field. Although she was upset about this, it brought back memories of a previous game where she had a cramp that resulted in her getting her nickname.
"It's not the first time it happened," Wang said. "It actually happened last year… and I was pulled off. My coach gave me the option of either taking these Gatorade gummies or drinking pickle juice, so I drank pickle juice. That's how I got my nickname "Pickle." It's really just funny that it happened again because I feel like we just came full circle."
In the remaining ten seconds of the game, the ball was cleared out of MVHS side, but there was not enough time for an attempt on goal to be made; the game ended in a 1-2 loss.
Haller was out for half the season with an injury and was thrilled to be cleared to play again.
"I hadn't played in six months," Haller said. "I came back on the Lynbrook [away] game, and I remember standing on the sideline getting ready to sub in. I was so excited to be back."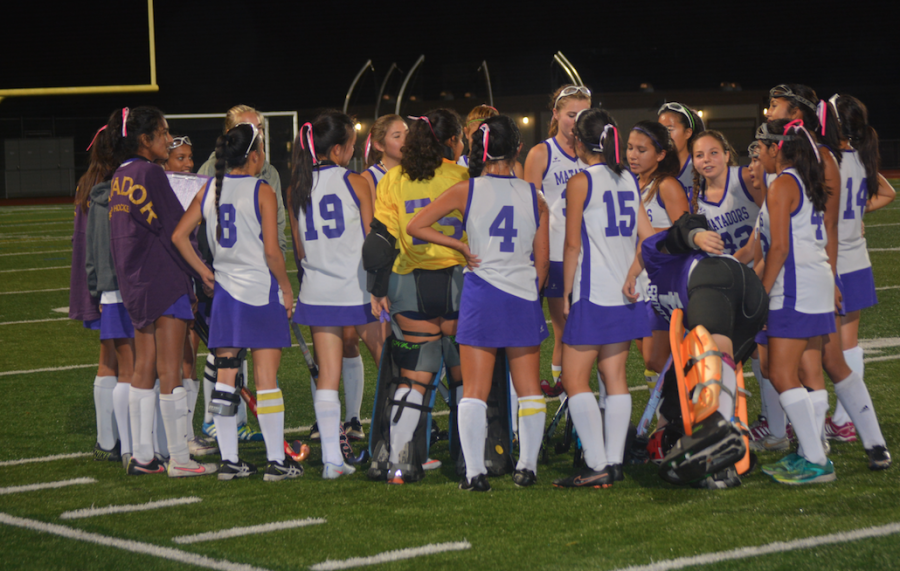 With their senior night game not resulting in victory, the seniors reflected on the more positive experiences with MVHS field hockey. They believed that the team worked together extremely well, and despite the results, they always played their best game.
But no matter what the scoreboard says about how the team played, the family they form is second to none.
"It's just so special. This team creates such a loving environment, and they really do become your family," Haller said. "I've been on a lot of other sports. [There's] just nothing like this."
About the Writer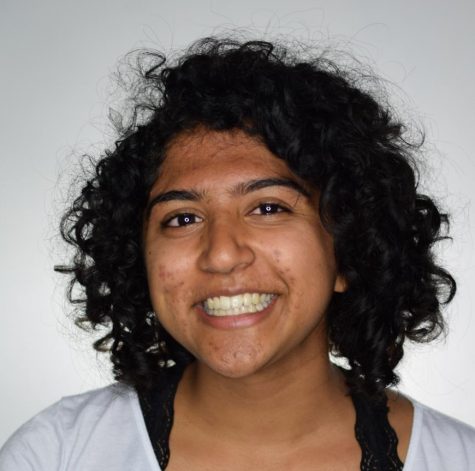 Anjini Venugopal, Staff Writer
Anjini Venugopal is currently a senior and previously served as beats editor for El Estoque. She is quite fond of music and coffee. When she isn't reporting, she's likely to be found sitting with a book.