Business for all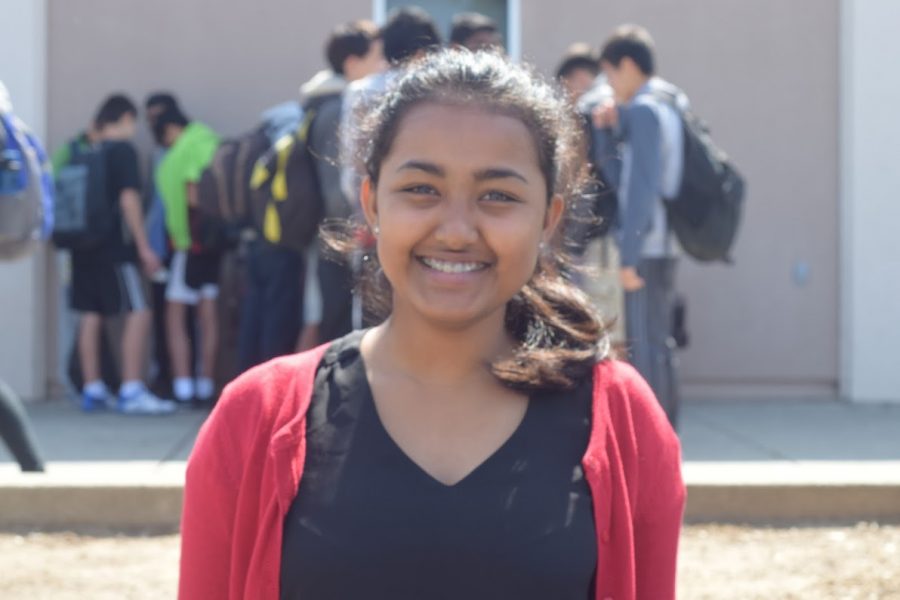 Principles of Marketing. International Business. Principles of Business.
These are only a handful of the business classes at MVHS, classes that countless students apply for every year — some for interest, some for passion and some to get into the most popular clubs on campus. While clubs such as DECA and FBLA require being in a business class in order to get in, people take a business class purely out of their own interests, in hope of pursuing a career.
So what do people hope to get out of the classes?
Sophomore Prachi Gupta
Sophomore Prachi Gupta joined Principles of Law for two reasons and two reasons only, she wanted to stay in FBLA and thought it would be cool to take.
"My first reason is that I thought it would be a cool class to take, because not many schools have Law. [And] the other reason is because I'm affiliated with a business club. Last year I did DECA and I'm doing FBLA this year." Gupta said.
Gupta believes that one of the best parts of her class are the mock trials they had to do three or four times each semester. And although her primary reason to join Law was to get into the club of her choice, Gupta slowly started to adjust with her law class, getting along with her classmates through the mock trials they had to do.
"I really like the class environment and usually when we are not working, we all just hang out as a class," Gupta said. "It's not like other classes where it has a super stressful atmosphere and it's not super cliquey."
Sophomore Pavithra Pandian 
Sophomore Pavithra Pandian joined Principles of Marketing because she heard it was a fun class, and she needed to stay in DECA, due to the requirement of taking a business class. She had taken Principles of Business in her freshman year, and continued  on her business pathway by taking Principles of Marketing.
"I heard it was a pretty chill class [and] I can do what I want to do."  Pandian said.
Pandian came into the school year with a confident mindset, and she immediately loved the class atmosphere––even with the different teaching style compared to her previous class.
"In class we usually watch movies and videos, depending on what we need to learn in order to finish the project we are working on." Pandian said.
Pandian believes that the best part of her class is when the class has to present projects  in small groups, because of the humorous mistakes that her classmates, and even she, sometimes make during them.
"When we are presenting, we say stupid things sometimes, like the wrong countries," Pandian said. "And it's funny because our teacher always points everyone out, saying things like 'no, it's a wrong country, try again' and it's getting really funny when you see how far you are from the right answer."
 Freshman Andrew Liu
His mother was a business woman. He simply wanted to follow her footsteps.
"I originally had six classes and I thought it would be an interesting class to take, my mother was in business and I've always been a little interested in that." freshman Andrew Liu said.
So he joined Principles of Business, in the hope of learning new and interesting things.
He even learned by chance that to apply for DECA, which he was planning to join, needed a business class as a requirement. The beginning started off well for Liu, learning basic concepts like incentives and supply and demand. But then it went downhill for him.
"Originally, [we] went through the textbook and flipped through the chapters. But now the class is not really doing much." Liu said.  "Right now, all we are doing is watching movies––like sports videos."
Liu feels that right now, the business class he is taking isn't very interesting, and that the rest of his class believes so too.
"In the beginning, everyone was excited to learn and then soon we all lost interest in the class, and didn't do much afterwards." Liu said.
Liu has decided not to pursue his interest in business any longer, by not taking any more classes here at MVHS. However, Liu remains hopeful that sometime in the future, the classes change into something he can enjoy.
"I heard that the business department was kinda of a joke and pretty easy, so I feel as though it might be a waste in my schedule." Liu said. "My opinion might change in the future though."
About the Writer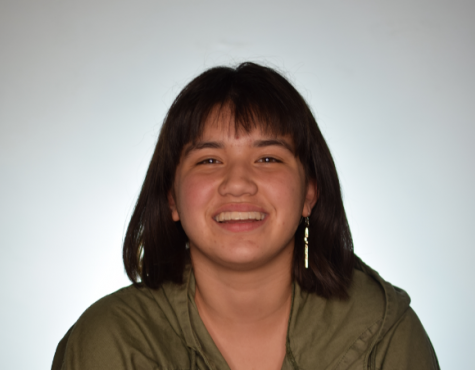 Emma Lam, Staff writer
Emma Lam is a senior and a third year member of El Estoque. She enjoys pitching creative ideas in her section as well as designing pages. She currently serves as a copy editor and in the past has served as a Special Report Editor and Public Relations