Track and Field: Varsity Team loses in competition against the other MV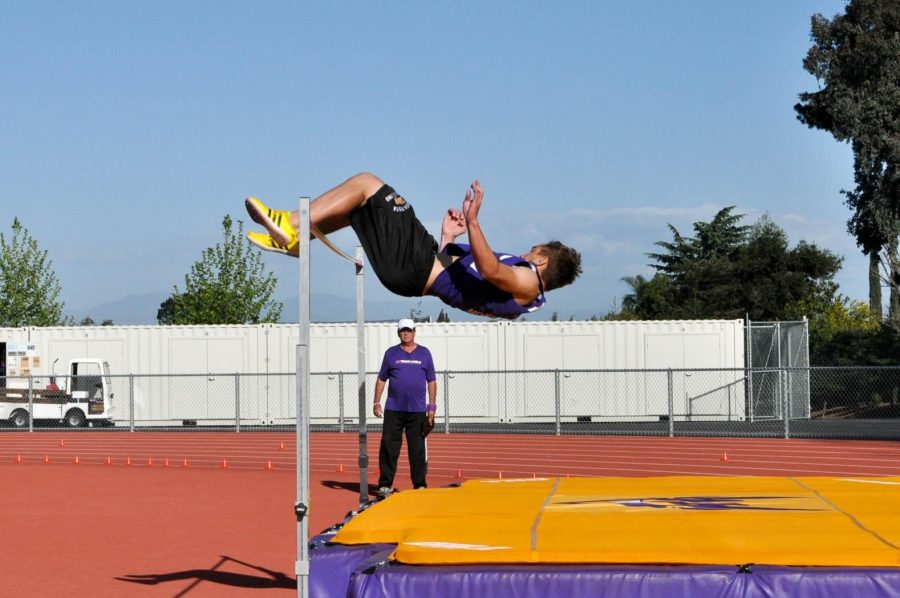 Co-reported by Fatima Ali and Hannan Waliullah
On March 30th, a clash between Monta Vista HS and Mountain View HS occurred. Stakes were high, with Mountain View HS a step down from a higher division this season.
The Matadors faced their toughest rival yet. It was a smaller home meet, with only two schools competing. And despite the wind, there was a calmness in the air. Instead of students upon students crowding each event, the number of athletes was sparse.
Still, the competition was tough. The Matadors varsity team took a heavy loss against the Spartans, increasing the rivalry between the two schools. It also gave Mountain View HS a record four wins and no losses for the season.
Look below to check out how athletes felt about their meet and experience going into it, check out the score reports, and view a photo gallery of the meet.

Photo gallery by Fatima Ali
 
SOPHOMORE RUCHA BHISE
DISCUS + SHOT PUT
El Estoque: How did you feel after your event?
Rucha Bhise: Today, performance wasn't that great for me, so I didn't feel as great. But, if I do well, like set a PR, then I'll feel good about it. It's motivating even if I do well or badly because the goal is always to PR.
EE: What do you think you could've changed about today's discus event?
RB: Well, I think getting more momentum from my legs — that's the thing that I've always been kind of not that great at. If I improve that more, that'll definitely help me get my throw further since legs are most of it, even though it seems like it's all from strength.
EE: What are your thoughts going into shot put, as it's your next event?
RB: Going into shot put, I don't think that my discus performance exactly reflects my shot put performance, so I'm not down about it. I've been practicing shot put a lot more than discus this past week, so I feel I may be able to set a PR today.
EE: Has the field coach set any goals for the team?
RB: [The goals aren't] as much team based; performance goals are mostly individual, so the goal is always to PR, but our coach definitely gives us ways to PR for ourselves. Everyone's throwing style is different, so for me, the flat release may not be as much of a problem, but then, for someone else, the flat release may be the hardest thing that they have. For me, it's my legs, so that's what I need to work on more.
SOPHOMORE ELIOT LUBOMIRSKY
EVENTS: 400M + 200M + 4x400M 
EE: How did you feel before, and going into the event?
Eliot Lubomirsky: I felt a little bit worried because it's always right before competing that you just feel a little nervous, but other than that, it was fine.

EE: And after the event?
EL: I think I did pretty well originally in the 400m, but looking back I think I could have definitely done better.
EE: What are your feelings about this meet?
EL: It's just us and then Mountain View so it doesn't feel like a really big meet. If you mess up, it's not a big deal. But if you do well, it's kinda nice to have that environment.
SOPHOMORE KENDALL YU
EVENT: 100M DASH
EE: How did you feel before the meet?
Kendall Yu: I was actually pretty nervous because I heard that Mountain View came down from a higher division, so I knew it was going to be tough.
EE: How did it go?
KY: It went well! I wasn't keeping track of who was first, but I feel like I did pretty well.
EE: How many times have you competed in the 100 meter, this season?
This is the third time, I think.
EE: How are you feeling about it overall, now that it's over?
KY: I feel fantastic. I PR'ed last time, and I think I might have PR'ed again.
JUNIOR SCOTT GREGORY

Event: 1600M
EE: How did you feel before running the race?
Scott Gregory: I didn't run last week in the meet because I was sick and my lungs were bad, so I just came back. I was kind of worried, but I did pretty well; I think I might've PR'ed. For me, I don't look at the clock when I pass the finish line, so I don't really know what I got.
EE: And what was your previous record?
SG: My record was 4 minutes and 55 seconds. At the first race of the season, I beat my PR from two years ago, so I'm really happy about that.
EE: How did you feel while running the race?
SG: I was really nervous because I got put into varsity, so I don't really know how good the other runners are, because I've never run with Mountain View before. I get kind of in a competitive mindset in these kind of things, like I have to beat the other guy.
EE: What is your goal for next time and this season?
SG: Well, I already met my goal for this season. My goal was to beat my PR, which was five minutes, and I got 4'55, so I guess now my goal is to beat 4'55, and that may have happened today.
JUNIOR FLORA SUN
EVENT: HIGH JUMP
EE: How did you feel before the event?
FS: Nervous, excited. I was trying to feel confident. I don't know I felt, energy. You're on the mat and you're jumping and you look, whoops, the pole dropped.
EE: How did you feel when the pole dropped?
FS: 'Damn it!'. I wanted to get over the bar.
EE: How do you want to improve next time?
FS: Practice more I guess. Get more confident.  In high jump, you need to have a lot of confidence to do it well. If you're not confident, you're like 'whoops'. You need confidence to do well, or you won't have any motivation.
EE: And do you have a lot of motivation?
FS: Sure, I have a lot of motivation, but confidence, it's another story. It's my first year doing it, so I'm sometimes unsure of what's going on.
EE: Why did you wait until junior year to join track?
FS: I waited until junior year because I didn't actually have the confidence to come here. My friend, [junior Natalie Ohran], this year, she kind of gave me confidence because I actually knew someone.
About the Writer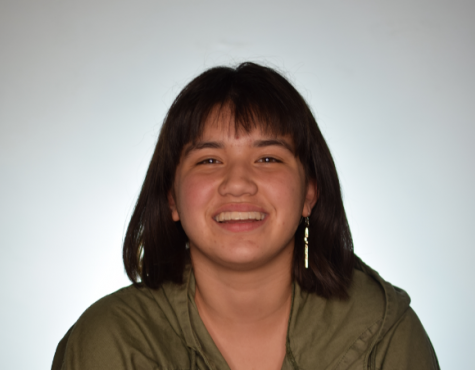 Emma Lam, Staff writer
Emma Lam is a senior and a third year member of El Estoque. She enjoys pitching creative ideas in her section as well as designing pages. She currently serves as a copy editor and in the past has served as a Special Report Editor and Public Relations