Smog check: Volkswagen controversy raises questions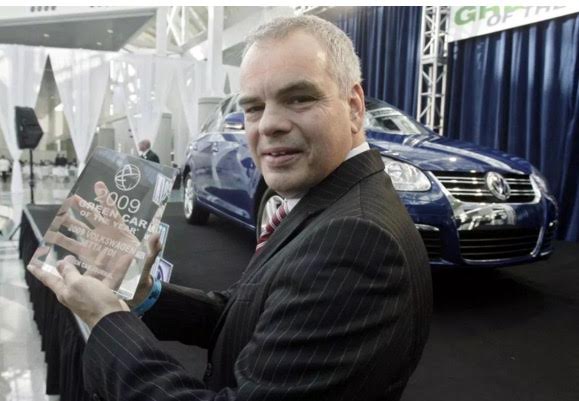 Volkswagen sells customers on its efficient build, eco-friendly model and good prices, which is why English teacher Katie Evard was shocked to find out the diesel-run Volkswagen car she's driven for four years produced up to forty times more nitrogen oxide than is legal under US standards.
MVHS students and teachers who own or have owned a Volkswagen car are no longer sure they can trust what once was a good brand.
The controversy
Volkswagen was recently charged by the United States Environmental Protection Agency for cheating past emission tests by reporting much lower levels of nitrogen oxide than actually emitted. Nitrogen oxide is a highly reactive gas that forms when fuel is burned at very high temperatures, and in excess, contributes to smog. Volkswagen prides itself on clean diesel cars, claiming on their website that they are the ultimate eco-friendly, hybrid car. "Hybrid," their website said, "Ours don't drive like one." They claim that their cars have the fuel efficiency of a gasoline-run car, without jeopardizing the functionality. The new reports that have come out shocked eco-conscious people like Evard.
Evard comes from a long line of Volkswagen owners — she put off buying a new car for several years because she didn't want to just buy another "gasoline guzzler." She thought the diesel car would be the perfect answer since it was powerful, fast and helped the environment. According to Evard, her father always liked Volkswagen because of their fair prices — they made humble, reliable cars, which is why it came as such a surprise when the news broke out.
"When I first saw it in the paper, I first thought, 'Well, that's not my car,'" Evard said. "It was sort of this denial. Now, instead of driving a car that is clean diesel, I'm driving a car that is dirty. I felt betrayed."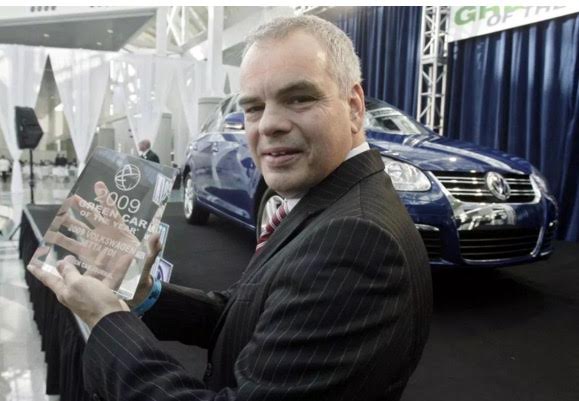 And as more reports have come out, the scandal grows bigger. Not only are the diesel cars running at forty times the legal nitrogen oxide standard, but also there are irregularities in reported carbon dioxide emissions and fuel consumption figures. This affected over 800,000 car users, and might cost up to an additional two billion dollars in damages for Volkswagen.
Senior Carrie Bullard owns a Volkswagen herself, one that she was happy with. Before the reports came out, both Evard and Bullard associated good things with Volkswagen — revolutionary technology, good prices, fast speeds.
"It makes me question Volkswagen's integrity," Bullard said. "Hearing about this made me think they were cheating people to make money, not to make safer cars."
Bullard's car did not run on diesel, so she was not directly affected, but she definitely lost a lot of trust with the name brand.
"I love my car," Bullard said, "And I really like the company, I always thought they made good quality cars. But now I am second guessing Volkswagen as a whole."
The next steps
In an attempt to fix the situation, Volkswagen announced plans to recall and refit up to 11 million vehicles affected by the emissions tests. Evard said her plans to change her car rely on what Volkswagen is planning to do next. Currently, according to Evard, Volkswagen is offering a two thousand dollar "good will" package — to reimburse the customers affected by the diesel emission cheats)  — which to her still means they aren't concerned with fixing her car. They're just trying to keep the customers happy in the meantime.
"It's really hard because I really like my car, I really like [Volkswagen's] products and I like the company," Evard said, "But another part of me wants to tell Volkswagen to take a hike and never buy their products again."
Bullard doesn't plan on changing her car in the immediate future, but she does believe that Volkswagen needs to be held responsible in some way.
"The entire Volkswagen controversy, it was not a good thing to do. A lot of people bought the car because they thought they were helping," Bullard said. "But then now they ended up spending over 30,000 dollars on something that was actually horrible for the environment."
Reducing the carbon footprint
Science teacher Andrew Goldenkranz believes Volkswagen will be paying a very steep price.
What was most insulting to Volkswagen customers, according to Goldenkranz, was that Volkswagen had a reputation of being progressive about environmental issues. Volkswagen has left a significant dent in the industry as a whole, because now people are slowly starting to realize that Volkswagen might not be the only company cheating their way to a seemingly greener reputation.
"People are going to say that Volkswagen's only problem was that they got caught." Goldenkranz said, "Every company looks for ways to screw [the regulations] around."
Volkswagen's mistakes, Goldenkranz said, will have an impact on the world's attempt to build a greener Earth. When global warming is such a critical issue, mistakes like Volkswagen's will have a rippling effect.
"[Volkswagen] undermines our progress [reducing the carbon footprint] in a number of ways." Goldenkranz said, "Our entire action plan, our entire ability to do anything about dealing with climate change has to do with making sure we have good data."