Workout Playlist: Cross country senior Namrata Subramanian's running music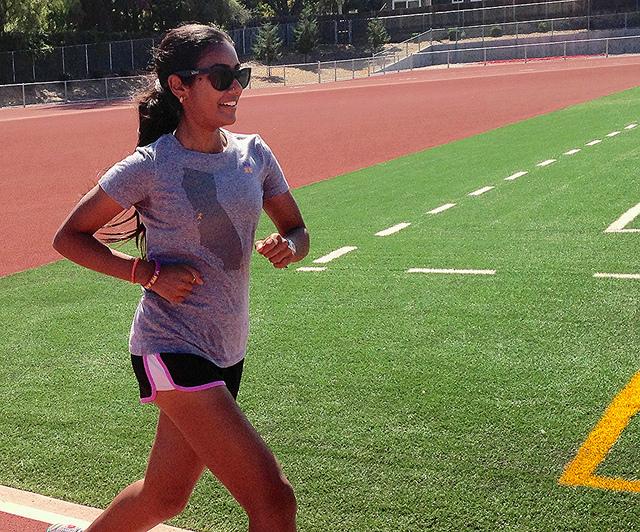 Kalpana Gopalkrishnan
August 31, 2015
Written by Aditya Pimplaskar and Kalpana Gopalkrishnan
From "No Church in the Wild" by Jay Z to "I'll Make a Man Out of You" from Mulan, senior Namrata Subramanian's music of choice while running depends on where she wants to improve. When she needs to be energized, she listens to fast-paced music, like the Black Eyed Peas. When she needs to feel gratified, she listens to "Applause" by Lady Gaga. When she needs to be inspired, she listens to Eminem.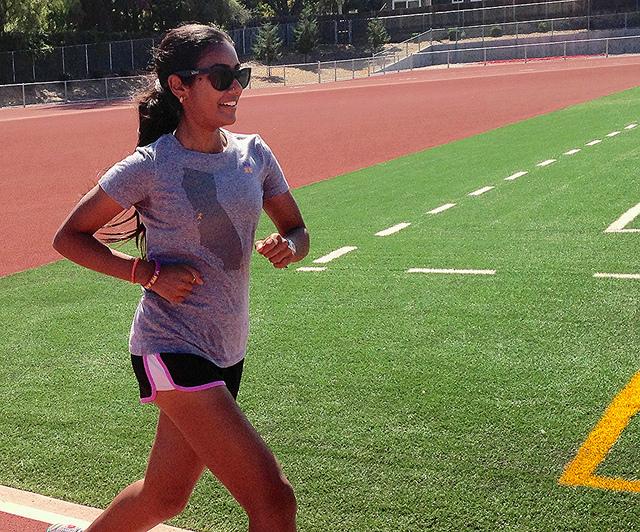 However, despite the boost that music can give her, Subramanian does not listen to music while running at cross country practice.
"I run with people [at practice], so during those days I don't listen to music because I talk to people while running," Subramanian said. "But during off season, when you can't find people to run with, that's when I listen to music and run."
Besides the off season, Subramanian follows a pre-race ritual of listening to music. Although she rarely listens to slow songs while running, she makes an exception for pre-race music.
"Usually [pre-race] songs talk about why things are important to you," Subramanian said. "So it gets me thinking, 'I can do this. Don't be afraid of racing.'"
When her teammates aren't there to support her, Subramanian's music gives her the motivation and energy that she needs.
Listen to some of Subramanian's favorite running songs on the playlist below.