Top 5 most 'Instagram-worthy' food spots in Cupertino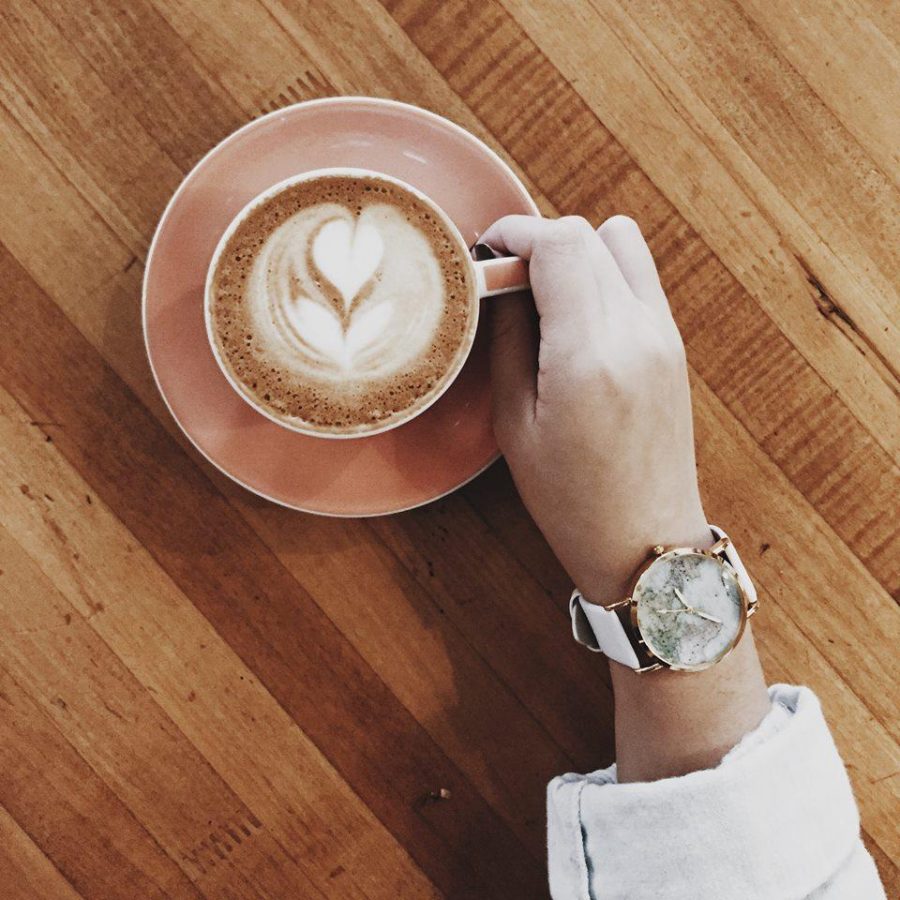 Vanessa Qin
January 23, 2015
1. OG SLIDERS
*Offers student discount
Anywhere that serves drinks in mason jars is a safe bet for a good photo opportunity. OG Sliders is a relatively new burger joint that opened up within walking distance of MVHS. Everything about the place, from the hand-drawn typography lining the walls to the rustic wooden interior lends itself to a beautiful photo-op. The food is great, and they offer a special student discount, which makes this a great spot for an afternoon snack.
---
2. CHROMATIC COFFEE
*Plenty of seating
If you're searching for that perfect independent cafe that offers  high quality coffee and a surplus of photogenic tables, Chromatic is your place to go. This is a great spot to study or meet up with a friend for a cafe date. The back of the cafe is quieter and has more individual seating, while the front is usually more packed with chatty groups. The walls are lined with various tables, each offering a different backdrop for that classic overhead shot capturing your caffeine fix of the day, and the artwork made by local artists is switched out every so often, so the decorations will never get old.
---
3. CAFE LATTEA
*Open late
We've all seen the photos of those enormous brick toast piles of diabetes on Instagram, Facebook and other social media— Cafe Lattea is one of the few places in Cupertino that offer these honey brick toast cakes. Most nights the place is packed with people looking to get their dosage of PMT, but along with a wide variety of other desserts and drinks, Cafe Lattea is a great place to go when you're having that sweet tooth craving.
---
4. BITTER + SWEET
*Good for studying
Bitter + Sweet is conveniently located right across the street from the Cupertino Library, hidden next to Amici's Pizza and Kee Wah Bakery. The latte art is always photo-worthy, and the ice cream is definitely worth a try. The overall bright, friendly, and relatively quiet atmosphere makes for a great study spot.
---
5. THE MELT
*Bright lighting & pretty interior
Though it's been open for a about a year and a half, The Melt is one of those places that have yet to be excessively "hyped up" on social media sites. With their newly introduced menu, this place is chock-full of opportunities for those greasy, foodie-friendly photos. The workers are friendly and welcoming of photo taking, so don't worry, you won't get judged for standing on top of the bar stools in pursuit of the perfect aerial photo.
---
YOUR GUIDE
Don't believe that all these places are really that close by? Here's a map showing all the locations together: