Chess Club explains their strategy for victory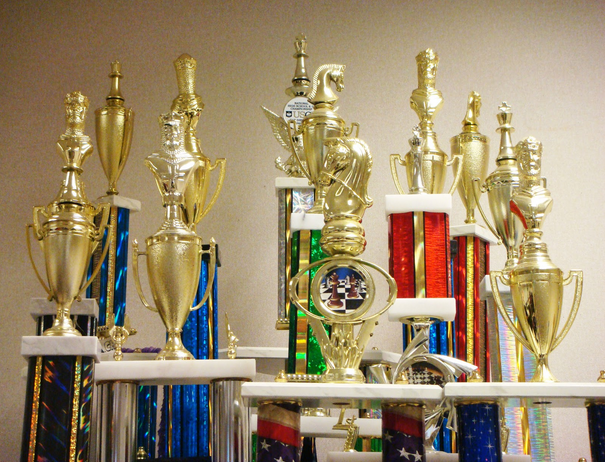 Aditya Pimplaskar
December 8, 2014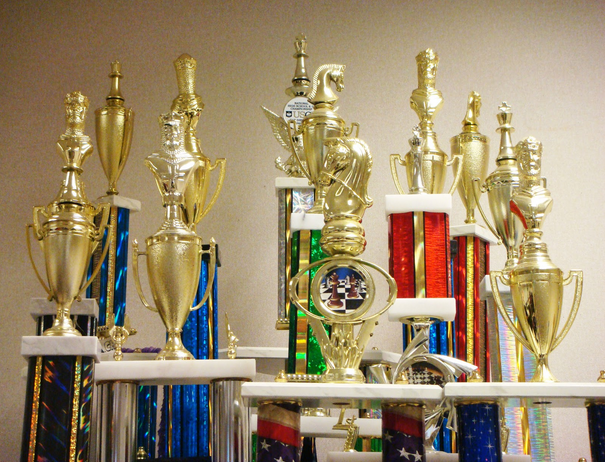 Every Tuesday, in room B206, a group of students settles down and pull out a checkered board. For a moment, the world around them starts to blur as they focus in on their army.
Chess, a battle of the brains fought by two people with sixteen pieces each, emulates actual war itself and has endless outcomes. After years of participating in statewide competitions and other events, the MVHS Chess Club has developed a rigorous training strategy to maintain their prestigious ranking.
The club welcomes players of all calibers, as officers use a partner system to guide beginners through the basics of chess. These new members are fully introduced to the game and strategies prior to competing. This system ensures that essential skills and experience are passed down from veteran to novice players.
Sophomore Aidan Gottlieb was a newcomer to competitive chess as of last year. He found the atmosphere at the Chess Club to be very welcoming.
"The people are easy going and they help us analyze our game to show us where we can improve," Gottlieb said.
Gottlieb has returned to the club as a more experienced player and has found great benefit from the guidance he received.
Senior Daniel Zheng, a veteran player and treasurer of MVHS Chess Club, is familiar with the difficulty of playing chess at a state and national level.
"The thing about chess is that it isn't very hard to learn, but it's hard to get good at." Zheng said.
Indeed, at the higher levels, chess becomes a struggle for newer members. The more strategies you begin to apply, the more complicated the games become.
"The more skills you learn, the more possible combinations there are so the more scenarios you have to remember. Even some of the veteran players sometimes fall to simple mistakes," Zheng said.
To introduce new players to the game and develop proper playing technique, the chess club implements various learning strategies.
"The thing about chess is that it isn't very hard to learn, but it's hard to get good at" -Senior Daniel Zheng
"A few months before nationals, when we don't have to practice yet, we play this game called Bughouse," said Zheng. "It basically a two versus two where if you take your opponent's chess piece, you give it to your partner and he can put it wherever he wants on the board."
But when December comes, which is a month before their competition season, the team gets serious.
"We ban Bughouse at that time and we start doing legit training," Zheng said. "MVHS chess is still a pretty big deal here and we have a reputation to keep in the area,"
The team, in addition to practicing against each other, also plays against A.I. (artificial intelligence) programs in order to test out new strategies and researches online for competitive chess techniques that they can implement into their own playing style. The team uses an online featured called Free Internet Chess Server (FICS), which allows them to play against a database of hundreds of thousands of chess players.
The MVHS Chess Club is a member of Santa Clara Valley Chess League, which encompasses various schools such as Cupertino, Fremont and Saratoga High School. The club looks to dominate the competition once more, following up last years undefeated record.
Last April, the chess team participated in a state and national level tournaments. The team won first place in the state and were ranked fourth nationally. Led by sophomore Kesav Viswandha, the team performed exceptionally in their first national tournament.
Club advisor Scott Catrette has high hopes for this competition season.
"My hope is that we place first at nationals," Catrette said. "Last year, the MVHS Chess team was under the radar. This time, [other teams] will be expecting us to come back with a strong team."
The chess team plans to once again succeed at nationals, aiming to do better than their fourth place last year, being considered one of the tournament's favorites.
This story was reported on by Brian Fan and Aditya Pimplaskar