La Pluma hosts second annual coffee house fundraiser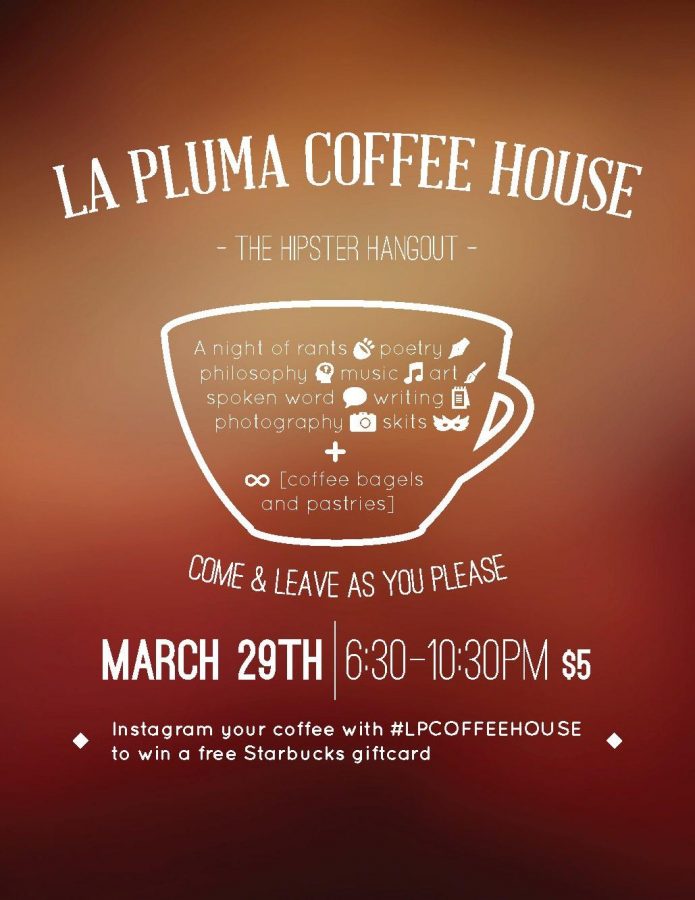 Varsha Venkat
March 28, 2013
Literary magazine hopes to encourage literature and art with night of food and music.
When most students want a quick meeting spot with their friends, the first thing they think of is a coffee shop. On March 29, the same experience will greet them at school as La Pluma hosts their second-annual coffee house.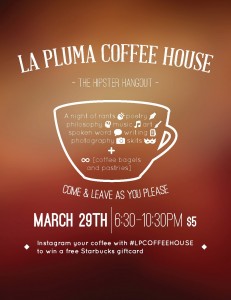 La Pluma is a student-run organization which produces a bi-annual publication that includes student-submitted poems and short stories. Although the magazine was forced to stop production due to financial troubles in 2010, it was revived last year and resumed publication.
The lack of funding sparked the previous officer team's interest in hosting a coffee house in order to fundraise for the magazine. The magazine's first coffee house, held last year, featured musical performances by students from various FUHSD schools. La Pluma's current co-president, senior Pooja Pandey, describes the coffee house as a fun alternative to sitting at home and studying or spending the evening at a restaurant.
This year the magazine staff has planned a variety of acts ranging from music to comedy. Senior Darren Yau, La Pluma public relations officer, hopes that the coffee house will encourage participation from students who generally do not like to participate in talent and competition-based events. Rather, it is geared towards students who want an open setting where they can showcase their talents without the feeling of being judged. Unlike last year's coffee house, this year's will incorporate more literature-based elements including poetry readings and even rants from those who want to share their opinions.
"We're thinking of incorporating more literary elements," La Pluma's co-president senior Libby Kao said, "and just making it more La Pluma-like. We're a literary magazine so we want to have it. It's not entirely centered on music."
Although the event will mostly reflect literature, the coffee house will still retain the musical elements from last year. The acts will include a comedic skit by Drama's improv team, as well as performances by Speech and Debate. Students will get a chance to watch the various acts while consuming coffee shop classics including Noah's bagels, Panera Bread pastries and coffee from Starbucks.
"[We want to] make it a little more interactive," Pandey said. "I guess you have the freedom of choice, in that you can sit and watch a song or you can just sit and talk with your friend about what you want."
La Pluma's coffee house will be held at the Black Box on March 29 at 6:30 p.m. Tickets will be sold at the door for $5 each.