Boys Basketball: MVHS loses to Wilcox, as star player watches from the bench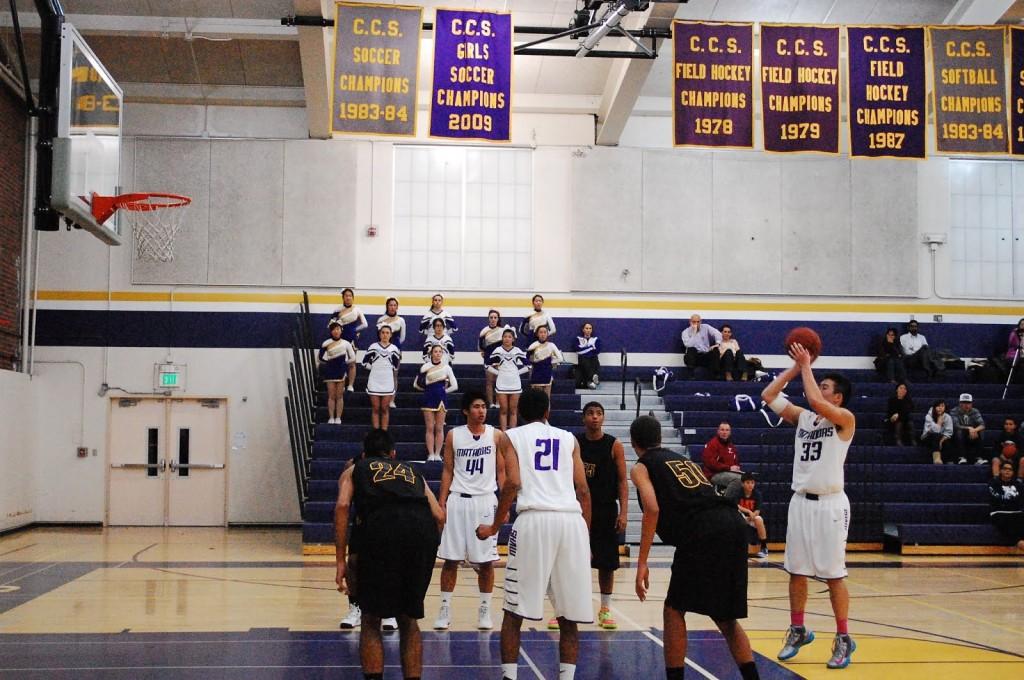 Leading the league in blocks (1.6 per game) and rebounds (10.9 per game), junior Ramana Keerthi has shined as a post defender for the Matadors. However, in MVHS' game against Wilcox High School on Jan. 15, Keerthi was out with a fever and the Chargers beat the Matadors 57-45.
Throughout the game, MVHS had trouble keeping possession and turned the ball over a season high 22 times. The Matadors also had trouble boxing out and Keerthi's interior defense was missed as WHS took advantage of their second chance opportunities.
"We prepared [for this game] the exact same way [we usually do]," head coach Clay Stiver said. "If anything, I put much more emphasis on rebounding."
Keerthi also leads the Matadors in scoring with 12.9 points per game; junior Adi Raju picked up some of the slack by scoring 12 points, including 2-4 on three-pointers. Senior Alex Soong also scored 11 points in the losing effort.
"It doesn't matter if [Keerthi] is not there," Raju said. "We have to start rebounding better."
The Matadors' rebounding and turnover issues became prominent early in the game, as WHS scored eight of the game's first 11 points, prompting Stiver to use his first timeout after just two minutes and 15 seconds. However, MVHS closed out the first quarter strong as junior Ontick Khan scored five of the team's first nine points, and the second quarter began with the Matadors behind 12-9
In the second quarter, Raju had the hot hand, scoring seven and even leveling the score at 18. The first half ended with the Matadors behind by only four points.
The Chargers began to pull away early in the third quarter, going on a 9-1 run. The Matadors never caught up and WHS was up by 12 when the final buzzer sounded.
After the game, Stiver said that he knows  someone on the team can serve as a secondary scoring option, in case Keerthi ever has an off night or misses another game.
"I definitely believe one of our guys can [step up]," Stiver said. "I just don't know if that happened tonight."
The Matadors' next game will be on Jan. 18 at 7:45 p.m. at Fremont High School.