Catharsis in the kitchen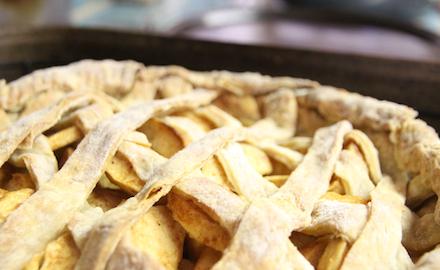 Food is one of life's simplest pleasures. First and foremost, it keeps you alive and your body functioning. But let's be honest: That's not nearly as important as how brownies — we are firm believers in the chewy ones — will definitely get that cute boy from your English class to go to Sadie's with you. Or how white rice with hot, savory vegetables is the perfect accompaniment for evenings when all you want is dinner and a "How I Met Your Mother" marathon. And never, ever underestimate the love you'll receive for bringing a friend a cup of hot coffee before a night of cramming for a big test.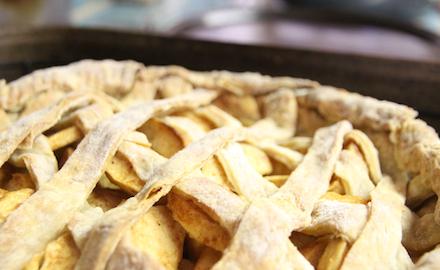 Of course, food is just as good when you enjoy it on your own. There's much to be said about warm-soup belly after an evening spent churning out lit essays. It's the sort of feeling that can only be properly enjoyed alone in your room, melancholically wrapped in a blanket because hell, it's Monday.
However you consume it, food is evocative of emotion. It reminds us of what has happened and what's to come. It fosters relationships like those that reporter junior Yuna Lee highlights in her Special Report features. Students like senior Ivana Holman regularly pick up large quantities of food to enjoy with friends in the photography room during lunch. Junior Ryan Li eats lunch with a close-knit group of dueling card-gamers behind the D-building.
In a way, the people we eat with at school are extensions of family. Families eat together, congregating around the dinner table on special occasions and Tuesdays evenings alike. It's because as much as meal times call for refueling and a little inner peace, they also call for sharing stories, happy chatter and reconnections. We like to have our parents, siblings and friends know what's going on in our lives, and it's worth our while to know what's going on in theirs.
Let's not forget that aspect of food, between club meetings at lunch and dinners eaten alone after late soccer practices. We push aside the experience of food when times get stressful and we're distracted with all of our goings-on, but that's when we need it most. The importance of setting aside time to enjoy life's basic pleasures is a cliché, but that doesn't make it any less true.
So as we leave you for this Thanksgiving break, whether your family's holiday traditions are unorthodox or whether you have them at all, we hope that you spend some time with quality food and quality people. Make a mess mashing potatoes with a younger sibling. Join a parent in the kitchen and let your mind wander as you simmer an autumn stew. Sit down and taste something that's going to make the entire dinner table smile. Just enjoy your food. It's pretty great.