MUSIC: '(III)' expands Crystal Castles' electronic roots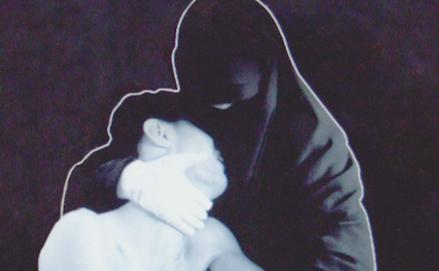 Latest album darker, more varied than previous works
The danger with electronic music is it often goes so far into digitized sound that it begins to lack the actual music. At times, "(III)," Crystal Castles' third album, falls into that category. Yes, the Toronto-based duo maintains its ghostly, head-pounding roots. But the more Alice Glass' voice is integrated into the sound, the more the mindless beats take over. Granted, her voice is a masterpiece: breathy and loose, meshing itself in the pulse of the music. She and producer Ethan Kath just have to be more aware of losing it entirely.
What isolates this particular Crystal Castles album from its predecessors is its disturbing undertones. It's all darker than Glass' famous eyeshadow, from the lyrics to the album cover (a Yemeni woman holding her son who has been exposed to tear gas). Their ominous sound takes new form in its closing track, "Child I Will Hurt You." While not indicative of actual homicidal intention — it's actually social criticism — the track has a quiet, lullaby sound akin to the silence of a horror movie before the kill ("Mercy we abstain / Hope you're entertained / Snow covers the stain").
The opening track "Plague," at least upon the first listening, is classic Crystal Castles, one of those songs you would normally reserve for the days you need to get out of your head. But the real gem of "(III)" is "Pale Flesh," a harsh but deeply satisfying song that reminds us of the scope and artistic value of electronic production. It's full of crazy electronic blitz that made listeners cringe in gratification when they first heard "Alice Practice," a track off Crystal Castles' first album from 2008. If you only listen to one song from "(III)," this better be it. ­­
"Pale Flesh" and "Plague" aside, "(III)" lacks the vibrancy of some of the group's previous work. The second track on the album, "Kerosene," doesn't create any sparks. Still, Crystal Castles maintains a certain alluring darkness to its sound, creating haunting melodic music that touches upon both a grating metallic sound and a soft haziness. Plus, this new album's variance hints at the possibility of the band developing a more complex sound in future albums. Oftentimes, a band will either lose its roots or produce painfully repetitive music. Crystal Castles seems to be doing neither.