Student Election Ballot and Resources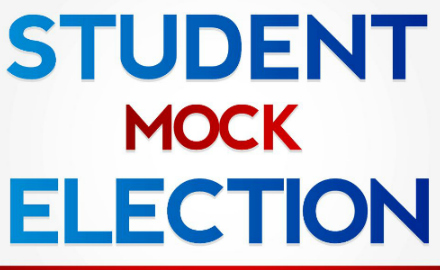 Editors' Note: In our Letter from the Editors of El Estoque's October issue, we encouraged you to become educated on political issues, to learn about their implications and realize that politics matters. Tomorrow, we'll be hosting a mock election in the library to give students the opportunity to act on that realization and actually cast their votes.
As an organization, we're less concerned with the actual results of the student election — our survey in the September issue served as a strong enough indication — and more concerned with highlighting the importance of civic engagement. Our hope is that the experience is something that will stick with the student body until our ballots are able to sway actual elections.  
          – Anushka Patil and Cynthia Mao, Editors in Chief.

Voting can be daunting, especially when the California General Election Official Voter Information Guide is over 100 pages long. We've cut down the ballot to the issues most directly relevant to our community: the President of the United States, the California propositions and measures, the directors of the Santa Clara Valley Water District and the FUHSD Board Members.
Here is a sample ballot. The one you vote on tomorrow will be identical.
We will be updating the results as they come in in multiple places, including our homepage, Twitter, and Tumblr.
To learn more about all the issues, see the links below:
President of the United States
NPR breaks down the election not by candidate but by issue. They then look at the candidates' stances on those specific issues. We'd recommend reading their articles on the national debt and deficit, the two part jobs series, K-12 education, higher education and the environment.
California propositions
KQED has a quick guide to all state propositions, as does  the California Secretary of State website.
Tax measures
Smartvoter.org has arguments for and against sales tax Measure A and Santa Clara Valley Water District parcel tax Measure B.
Director of Santa Clara Valley Water District
Smartvoter.org has a brief guide to each of the three candidates.
FUHSD Board Members
Again, Smartvoter.org has a brief guide to each of the three board candidates.