Interact to hold second 30 Hour Famine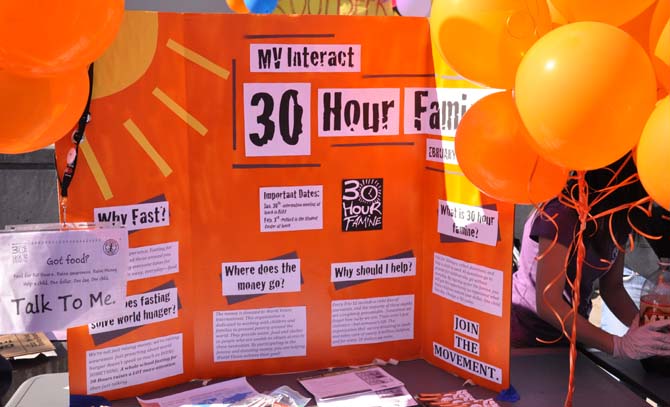 Carissa Chan
January 29, 2012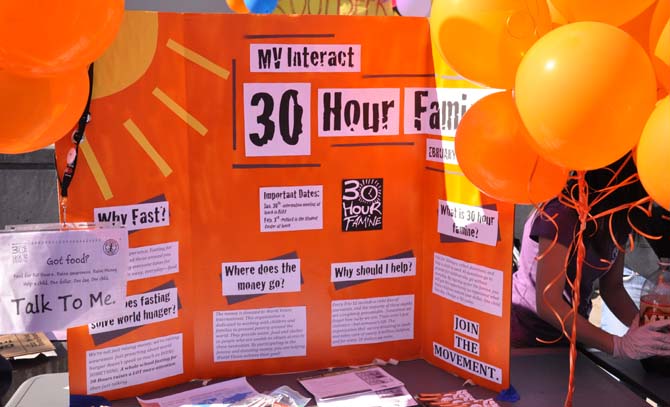 The average teen consumes 2,348 calories in a day, according to the health and fitness organization Livestrong. But for 30 hours from Feb. 2 to Feb. 3, junior Srisruthi Ramesh, along with over 70 other students, will not be eating at all.
These students have signed up for Interact's second 30 Hour Famine, an event to raise money to combat hunger in developing countries. Students participating in the Famine will fast for 30 consecutive hours, and although water is permissible, the task may seem daunting. But Ramesh, Interact's Project Connecting Community committee chair, participated in the fast last year and says that the result is certainly rewarding.
"[30 Hour Famine] is for people who are honestly interested in participating," Ramesh said, explaining that she saw strong commitment and determination among those fasting last year.
Any student with parental consent, whether an Interact member or not, can participate in the Famine, which will begin Thursday, Feb. 2 at 6:30 a.m. and end with a potluck for all the participants on Friday, Feb. 3 at 12:30 p.m. Participants will collect donations during the fast as well, which will go towards battling hunger in locations such as Africa and the Middle East through World Vision, 30 Hour Famine's parent organization. Last year's Famine, planned by senior Zelia Ziegler Hunts, raised several hundred dollars, Ramesh said.
"Our goal is to make students think about people in third world countries who don't have what we have," said Ramesh, who is coordinating the Famine this year. "Raising awareness and actually doing something makes a difference."
"If you're going to study it, you've got to pretend it's happening to you. You've got to make it your story," Goldenkranz said.
This year, the Famine will not only involve students — science teacher Andrew Goldenkranz is the first and currently the only staff member who has committed to fasting for the Famine. Goldenkranz's AP Environmental Science class has been studying disparities around the world, and Goldenkranz saw 30 Hour Famine as an ideal way to personalize the issue.
"If you're going to study it, you've got to pretend it's happening to you," Goldenkranz said. "You've got to make it your story … we live in a land of great affluence compared to the rest of this world," he said, adding that people often take food for granted.
And as for the 30 hours without food, Goldenkranz remains optimistic. "The first 24 hours won't be so bad," he said with a smile. "It's the second day that's going to be the question."
There will be an informational meeting at lunch on Monday, Jan. 30 in D103 for all students interested in participating in 30 Hour Famine. Visit mvinteract.com for details or to sign up.
A correction was made on Jan. 29.