MOVIE: 'Red Tails' flies without altitude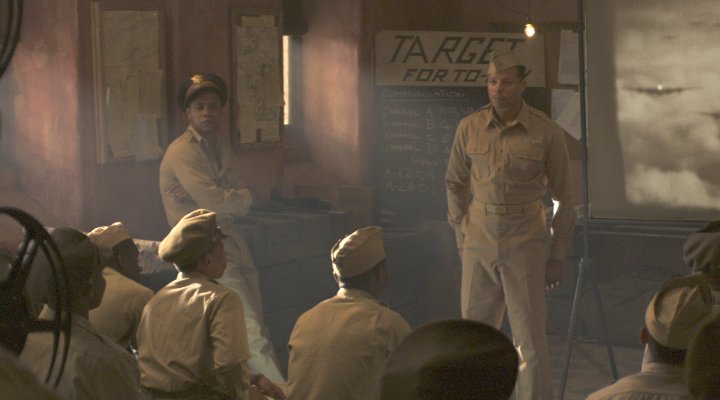 Amelia Yang
January 23, 2012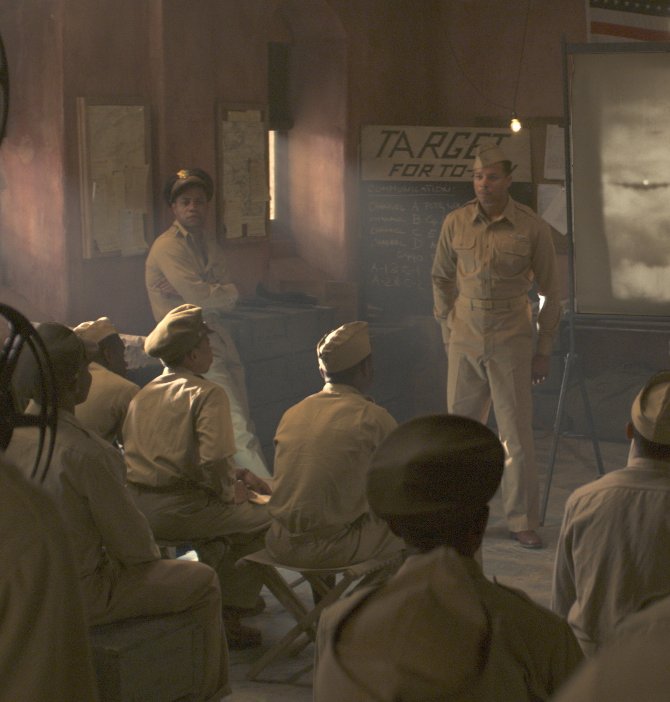 "Red Tails" brings a historical twist to the genre of inspirational stories based on true events  — but it seems doomed from the start to end up as one of those movies history teachers show in class year after year. The movie follows the all-African American squad of pilots in the Tuskegee training program during WWII. It specifically focuses on a flight team led by Marty 'Easy' Julian, played by a no-nonsense Nate Parker known for his role as Neil in "The Secret LIfe of Bees." Facing racial discrimination, the pilots struggle for the privilege of legitimate combat.
The flight team is a lovable but stereotype-plagued group of pilots — Easy's best friend Joe 'Lightning' Little, played by David Oyelowo from "Rise of the Planet of the Apes" and "The Help," is the fool with too much courage and a knack for disobeying orders. Little falls in love with a local woman in Italy named Sofia, played by Daniela Ruah from "NCIS-Los Angeles." Their encounters with language barriers lend a hint of comedy and romance to an otherwise combat-focused movie. Lightning's rashness is balanced by Easy, who is not without faults of his own. Pressure from his father to be perfect causes him to reach for his flask a bit too often. Together, the two make a reasonably convincing pair of best friends. However, the other members of the group simply fade into the background as one-dimensional characters who have some quirks but not much personality.
Colonel A.J. Bullard, played by Terrence Howard, is yet another example of a cookie-cutter inspirational figure. His only purpose in speaking seems to be to deliver motivational lines — seriously, not every line needs to be straight from a black-bordered motivational poster. The corniness, still, is pulled off well enough bring a feel-good vibe to the viewing experience.
But a high point of "Red Tails" is that its combat scenes are executed quite nicely. The airplane stunts and trains blowing up are, in fact, interesting to watch and not overdone. This is probably due to the fact that it was produced by George Lucas. As a result, the scenes have shots reminiscent of "Star Wars" galactic battles, which is definitely a selling point. Though following who's who in the sky can get confusing, the aerial scenes make "Red Tails" more worthy to watch in theaters as opposed to waiting for the DVD to come out.
But it is really the theme of overcoming racial prejudice that is "Red Tails" small — and perhaps only —  triumph. Despite the corniness, the Tuskegee Airmen's humble beginnings with hand-me-down planes and their eventual glory make viewers cheer on the unlikely heroes from the opening scene to the end credits.