Throwdown with Coach Klemm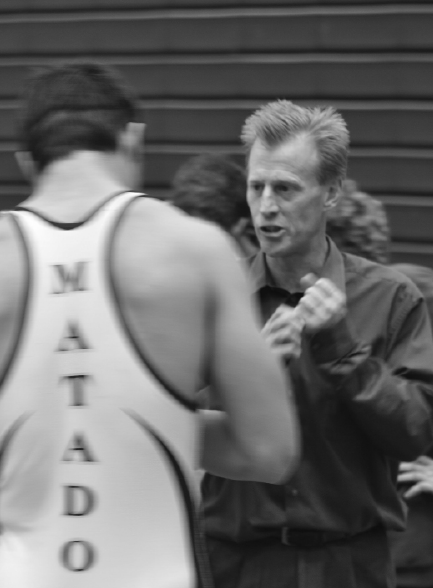 Wrestling has long been stereotyped as a brutal sport. In the minds of many, it is reserved for those of great macho and belligerence. After all, the whole point is to pin the other guy down. The irony, therefore, is that new wrestling coach Kevin Klemm's true passion for coaching comes from an almost saint-like source: his desire to help others succeed.
After a distinguished coaching career, including four years as Stanford University's assistant wrestling coach and time as the head coach of East Kansas Wresting Club, Klemm comes to MVHS as the varsity head coach.
"I didn't notice it at first, but I was always coaching my teammates and people [who were around]," Klemm said. "I knew about the moves and had good coaching as a kid, so that helped me."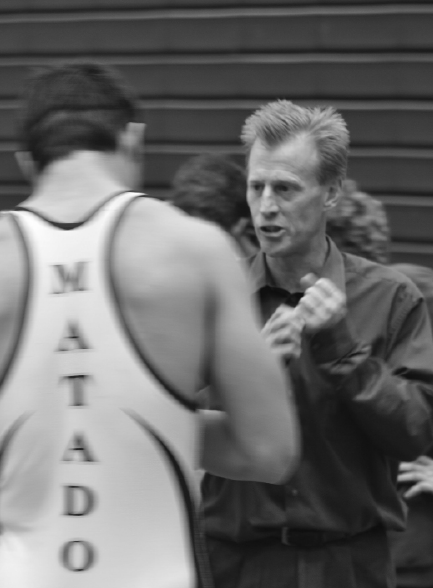 Being involved in helping others improve their skills since college, Klemm's coaching career began when a friend's dad opened a wrestling club. It was only after college, however, that he began coaching full-time. Now, despite working as a real-estate agent, Klemm still finds time to coach.
"In my twenty-five years of coaching," said Klemm, "I've been able to help thousands of kids achieve their goal, whether that be getting in shape, becoming self-reliant athletes, getting to state champ[ionships], to becoming Olympic alternates."
During games, Klemm watches with hawk-like intensity, occasionally shouting tactical suggestions. But it is not anger that leads him to this — it is belief in his players.
"[One of my goals] is to put these guys on the launching pad towards greater success. We got a couple guys, six to ten, that could qualify for state [championships] this year. They don't know it yet, but they are starting to realize [that they could make it]," said Klemm. "We [also] want to increase enthusiasm for wrestling at MVHS."
Despite a short history together, Klemm's enthusiam has already fired up his players.
"It's just been a really good experience working with him," sophomore Tijani Karaborni said. "He knows what works during a wrestling match, and makes sure that  we know what we really need to know."
To Klemm, his passion for wrestling lies in the way he views the sport. His enthusiasm for coaching remains strong, even after twenty-five years.
"From the time I started coaching, I learned that I love helping people accomplish their goals. I'm good at teaching wrestling," said Klemm. "To me, wrestling is a metaphor for life."