Traveling requires a suitcase full of stuff—weather- appropriate clothes, toiletries, cameras and laptops, et cetera. How about a cricket bat, a violin or fencing gear?
Sophomore Mihir Athavale and juniors Stephen Kim and Jeffrey Chen are a few students among many who travel for their extracurricular activities. As California shrinks into the distance, these students go on their way to compete and perform.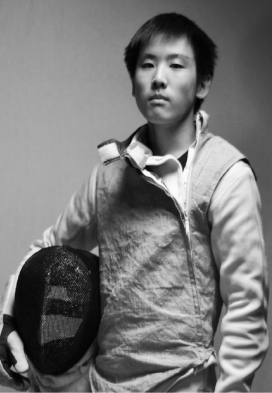 Adjusting to jetlag
Junior Jeffrey Chen found his interest in fencing away from home. The summer before his sixth grade year, Chen visited China to pick up a sport. While there, he tried out taekwondo, but upon his return to the states, Chen decided to investigate fencing at the Silicon Valley Fencing Academy in Los Gatos, where he trains today under international fencer and Ukranian International Champion, Aleksei Murugin.
"[Fencing] is not just raw power. You have to think, outsmart [your opponents]," Chen said.
During his very first international competition last year right before first semester finals, Chen had an experience that stood out to him. After a long flight, Chen landed in Aix en Provence, France. He, much like any other traveler, was not immune to jet lag.
"I got two hours of sleep the night before competition, so I didn't make the cut. It [is] my most memorable trip because I was extremely dissatisfied," Chen said.
Chen often travels to his competitions alone or with his coach, and upon arriving at his destination, gets minimal rest before the competition, with the first rounds typically taking place the next day. Now, fencing on as little as three hours of sleep, while still wearing for him, comes easier.
He still competes almost monthly within the United States, most recently at Reno for semi-nationals for the week of July 4 where he placed 8th in the cadets under 17 division. He will also be competing at France, Germany and Budapest this year, and is looking to take part in a competition in Moscow, Russia, as well.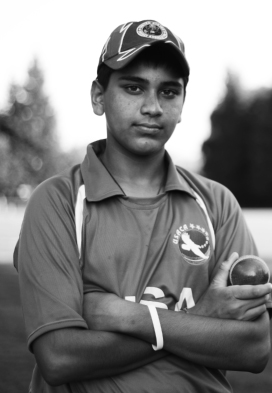 All in this together
Prankmasters will be shocked. Sophomore Mihir Athavale and the members of the US National cricket team have used shampoo, toothpaste and aftershave on an innocent sleeper simultaneously. Of course, that person was a team member.
Travel manifests itself as a team experience for sophomore Mihir Athavale, a leg swing bowler for the US National cricket team, who missed the first week of school for a tournament. He was in Winnipeg, Canada facing off the Canadian and Bermudan cricket teams. With 14 guys travelling together, you are bound to have some trouble. And then there is always ding-dong-ditching in the hotel.
He started off as a water boy at the California Cricket Academy at the age of eight, working his way up to captain some CCA teams, and finally to play on the pitch, the cricket playing grounds, with the 14 members of the US cricket team (only 11 get to play in games). Not to forget that those 14 were chosen from 112 regional players and that four of the membersófreshmen Rutvij Bhise and Anirudh Srinivas and junior Dave Parikhóalso attend this school.
"It is amazing how competitive cricket is," Athavale said. "And I'm a competitive person, so I like playing the sport and I enjoy winning the sport… [and] the team victory. It's 11 times the amount of joy."
Excitement at victory is indeed multiplied 11 times. Sometimes teammates rush towards the player who got a wicket, and other times they form a dog pile.
"At the end of the day, cricket is a team sport, and you win as a team and lose as a team," Athavale said.
So far, Athavale has been to Hartford, Conn. and Winnipeg, Canada. He is enamored with the Winnipeg pitches, which have grass cut to one-fourth of an inch, a cricketerís dream come true.
"The best feeling was when we left [Winnipeg]…We rose up…right when we were about to hit the clouds, we could see all the pitches on the ground…we could see one strip, two strip, three strip. It was a good farewell."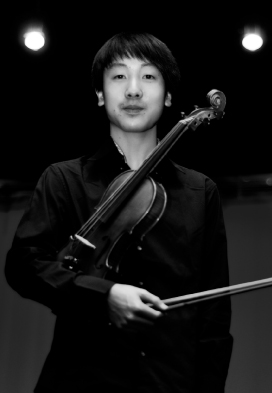 Experience makes perfect
Junior Stephen Kim, a violinist, misses around 75 days of school a year.  He goes on trips around four to five times a year for around two to three weeks at a time. Seventy-five days hold a lot of work to make up, but Kim thinks it is worth it.
"Music is such a big part of my life, that basically I guess the only thing Iíll be doing besides music is homework," Kim said.
His passion to pursue music is evident in the numbers, too. Heís been playing from the tender age of three and a half and practices around 38 hours a week.
His zeal comes in part from the people who inspire him: from the versatile violinists he watches to the teachers with whom he interacts with all year round.
"They teach me things that are priceless," said Kim. "Valuable information."
So far, his travels have increased his repertoire and given him many experiences. His personal favorites were in Italy, where he played a great deal of chamber music, many piano trios and string quartets in performances and music camps.
"It was really great to get to work with some other people and make some great music," Kim said.
The one trip that changed him the most, however, was the group experience he has each year at the international Aspen Music Festival in Colorado, where top notch players from around the globe come to play. This year, he won the Concerto competition at the festival.
"Every summer, I think I come out [of the music festival] as a different person, a different musician…I come out with new experiences, more performing experience, and new relations with people, and more ideas."
Each place he goes to, whether it is New York, Colorado, Finland, Poland, Czech Republic, Germany, or Italy, brings him more experience and exposure to new ideas and styles.
"There are so many places that are important to music," Kim said. "There's not really a specific [place], where itís like you have to go there. Every place just has its own experiences."