Naviance falters as deadline approaches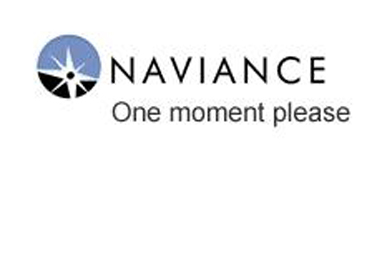 Problems with form submissions arise before the Nov. 1 early decision college application deadline

As the Nov. 1 early decision deadline approaches, a fraction of the MVHS community has entered a state of college application-induced frenzy. Recent problems with Naviance, the online college applications system, have aggravated the situation as teachers and counselors attempt to submit letters of recommendation.
According to guidance counselor Kate Duphily, the issues with Naviance stem from technical difficulties with the underlying transmission system run by the company Docufide. With the steep increase in submissions during the last few days before the deadline, the company server lacked adequate capacity to handle the load. The correction process left the Naviance feature for recommendation letters sluggish, if not entirely unavailable.
"It's the perpetual last-minute people coupled with the rest of the last-minute people," Duphily said. "It just swamps the system."


Though first discovered in mid-October, problems continued to resurface in the following weeks. Naviance released a public statement notifying colleges of the problem. Provided that high school seniors have completed all online paperwork by the deadline, administration ensures that there is nothing more to worry about.
"Seniors still have a very firm deadline… [while] we have a little more flexibility," Duphily said. "Us having letters one day late, Naviance or no Naviance, does not make a kid not get into college."

Yet Naviance and Docufide are not the only causes of difficulty in the college application process. Duphily attributes a large portion of anxiety to confusion regarding user procedure. In anticipation of such a problem, several information sessions geared towards students applying to private schools early decision were conducted by guidance counselors.
"A lot of it is just the learning curve from it being new," Duphily said. "Some students have had no problems whatsoever, there [are] teachers who it's gone through smoothly for, but whenever things are gettting done in the last minute then it bogs down the system."
Duphily and chemistry teacher Kavita Gupta, who began utilizing Naviance early on, recommend being proactive in order to avoid stress immediately before the deadline.
"By the middle of October, I was done [with my recommendation letters] because I started the process kind of early," Gupta said. "I did not experience a single glitch."
Gupta only encountered problems with the system when she attempted to submit letters for one final student during the last week of submissions.
"It's very unnerving, especially when a kid has an early admission and you feel 'Oh my gosh, I can't access it,'" Gupta said. "Also you kind of wonder about the responsibility that it puts on you. Am I responsible if Naviance is not able to do it?"
Duphily assures that any responsibility accompanying letters that have yet to be submitted should not affect students' applications.
{cc-by-nd}