Back to Manhattan basics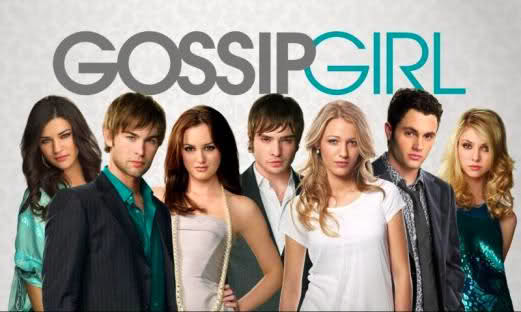 Let's hope Gossip Girl won't call it quits this season after a lack of thrilling drama
Manhattan's elite are back, back with vengeance. They're older, but not much wiser. These college-bound young adults give in to freshman drama
—
high school freshman drama that is. You
would
think they
would
be done with the live
–
and
–
learn cycle after years of trivial catty pursuits, but these teenagers enjoy the living
part
a bit too much to get to the learning. Season three is back with the same mistakes, the same drama and the same chaos.
The essence of
the CW sensation
"
Gossip Girl
"
lies
in the five or six
never

–

ending

, intertwined
story lines
that take place
simultaneously
. Each of our beloved characters is in a different place in their life than they were at the end of season two. Summer has come and gone and turned personalities inside and out.
Our favorite bad boy we love to hate, Chuck Bass
(Ed Westwick)
, has turned into the charming
ly
faithful Romeo, committed to the ex
–
Queen Bee, Blair Waldorf (Leighton Meester), involved in a completely new, sick sort of game.
But then again, his name is Chuck Bass, which has derived terms like "Basstard" and "Mother Chucker".
Maybe resident evil will be back in a few weeks to
prey
on the hearts of a fresh batch of the young and innocent. Dan
(Penn Bagley)
,
morally obligated to hate all things Manhattan
, has now become a rich kid, trying to avoid the spoils of money an
d
prestige yet miserably failing. Then there's Nate
(Chace Crawford)
and Vanessa
(Jessica Szohr)
, who are now Nate and enemy
–
of
–
the
–
Archibalds mystery girl, and Vanessa and Scott. Of course who knows if Scott is merely using Vannessa to get closer to his birth family, the de
ar
Humphreys
and
Van der Woodsens
, or if he truly likes her
.

Serena
(Blake Lively)
and Carter
(Sebastian Stan)
are an entirely different story. Serena's
desperate
need for attention from her father and her hook
–
ups with
Carter
might not
tie together in
any
way at the moment, but something says they
will soon
.
If
the characters
are going to make the same mistakes again, at least
it
won't be with the same people. With all these tangled lives and relationships, the stories can turn into one tangled maze. Good thing we will always have
xoxo,
Gossip Girl.