Cuts in state budget: as money goes, so might summer school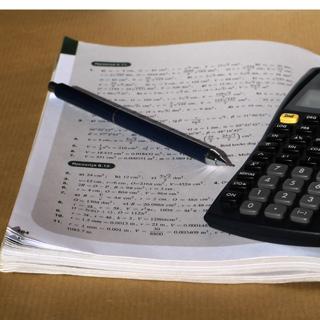 An uncertain MVHS facing the possibility of having summer school canceled encourages struggling students to pass their classes
For most students, June 21, 2008 was just another day of their summer vacation. However, for others, the date marked something else—the start of what could have been the last remedial summer school class held in the district. Acting as a "safety net" for students failing one or more classes, summer school has allowed students to retake courses in the past. This year, due to recent budget cuts brought on by the faltering economy, students are now encouraged "not to rely on it," according to Superintendent Polly Bove in a message to schools.
"At this point, we don't know if summer school will happen," guidance counselor Sylvia Lam said.
Administrators are currently seeking more information regarding this matter from the district. Meanwhile, the district is awaiting the same decision of whether or not to keep summer school, from the state.

While the number of courses offered by MVHS has been relatively unaffected by the state budget cuts, the yearly summer school program has not been as fortunate.

"Once [the district] sees how much money they're going to get, they'll see how they can allocate it," Lam said.

Faced with the possibility that summer school may be canceled this year, the parents of children struggling to pass their classes have become increasingly anxious about possible alternative choices available for their children.
According to Lam, some alternatives to summer school include courses offered at private schools (such as nearby Archbishop Mitty High School), and at colleges, such as De Anza College. However, because De Anza College only offers summer courses for incoming upperclassmen, struggling freshmen will have even greater difficulty in finding a remedial class.

The effects that the struggle for spots in nearby summer schools has on current enrollment figures are apparent. According to Lam, the Biology and Chemistry courses offered at Archbishop Mitty High School have already been filled—less than a month after registration started on March 1.

Apart from its more immediate impact, a decision to cancel summer school would also impact teachers. Because of the current uncertainty about the summer school situation, many prospective teachers have been temporarily hired, according to Dean of Students Michael Hicks. However, if summer school were to be canceled, then their positions would be annulled.

However, in the case that the district decides not to cancel summer school, things would still not be the same as they were before. In the past, students who were excelling in their academics occasionally used summer school as a boon, taking a class over the summer in order to skip it the following school year. For example, a student taking a remedial World History course during the summer after his or her freshman year would jump ahead and take either AP U.S. History or U.S. History their sophomore year.

"If we have [summer school] this summer, it will be for remedial courses," Hicks said. "Not for enrichment."