Best of break movies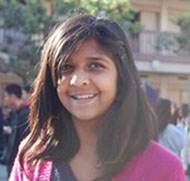 Random polls were conducted around campus and students were given a chance to voice their opinions about the most popular movies released and seen over break.
Over mid-year break, many students watched the movies released in December, 2008. Five of the most popular movies were: "The Curious Case of Benjamin Button," "Seven Pounds," "Bedtime Stories," "Yes Man," and "Valkyrie." For each movie, ten random students (who have seen the movie) were asked to give it a rating out of five stars based on their own opinions.
"The Curious Case of Benjamin Button" (4 STARS)*, starring Brad Pitt and Cate Blanchett, is a movie based on the 1920s novel by F. Scott Fitzgerald, which tells the story of a man named Benjamin (Pitt) who is born in his eighties and ages backwards.
"I gave this movie five stars. I thought it was a really unique movie because the main character ages backwards. I also thought that it was really sad." – FRESHMAN POOJA RAVIKIRAN

"Seven Pounds" (3.5 STARS)*, starring Will Smith, is a movie about an IRS agent named Ben Thomas (Smith) with a "fateful secret" who sets off on a journey for redemption. Along the way, not only does Ben finds true love, but he also changes the lives of seven strangers.
"I gave 'Seven Pounds' one star. While 'Seven Pounds' tries to be all sentimental and meaningful, the characters' performances were cliché and I ended up laughing, instead." – SENIOR VIVEK JHA
"Bedtime Stories"(4 STARS)*, starring Adam Sandler, is about a hotel handyman named Skeeter Bronson (Sandler) who gets an unexpected surprise when he discovers that all the stories that he has been telling his niece and nephew are coming true.
"I gave 'Bedtime Stories' four stars. It wasn't the greatest movie because the plot was too predictable, but it was still really funny. I think Adam Sandler did an okay job." – SOPHOMORE KAREN MENG

"Yes Man" (3.5 STARS)*, starring Jim Carrey, is about a guy named Carl Allen (Carrey) who leads a life devoid of meaning simply because he is constantly saying "no." Carl's life is then changed in many unexpected ways after enrolling in a self-help program which encourages him to say 'yes' to everything…and anything.
"We gave 'Yes Man' four stars. It was really funny, but a little bit disturbing at times. We'd recommend it to people who have a more mature sense of humor." – FRESHMEN CHARLOTTE YUAN AND EMILY WANG

"Valkyrie" (3.5 STARS)*, starring Tom Cruise is about a loyal German officer named Colonel Claus von Stauffenberg (Cruise) who hopes that someone will find a way to stop Hitler from destroying Europe and Germany. Realizing that time is running out, he takes the responsibility of stopping Hitler into his own hands by joining the German resistance.
"I gave this movie three stars. I thought that the movie lacked a lot of effort put in to making the movie more German-ish. Almost all the officers had a British accent, and I thought that Tom Cruise could have done better." – JUNIOR ARUN KUCHIBHOTLA

*Based on the average rating of 10 different students.