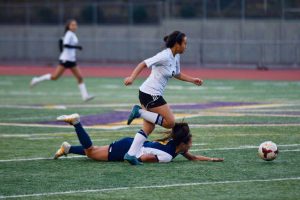 February 9, 2017

Filed under From the magazine, SPORTS, Sports, Sports Flash
Click on each picture to read more about the sports. Junior Takeshi Ueno dribbles up the field in a game against Homestead HS on Jan. 10. MVHS fell 3-2, bringing their record to 2-5-4 overall and 0-3-2 in league play. Junior Andrew Burke takes down a Homestead HS wrestler during practice. At thei...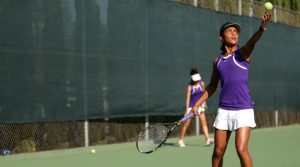 November 9, 2011

Filed under Sports, Sports Flash
Two years in a row, Saratoga had given the varsity girls tennis team their only losses. Two years in a row, SHS took the CCS and the NorCal championships, leaving the Matadors in second. This year, it was the Matadors' turn. Twenty-one wins, no losses. This year, varsity girls tennis achieved only its third undefeated season in...