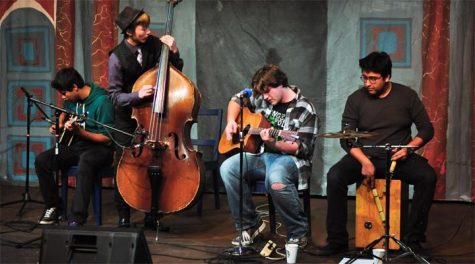 Daniel Tan

January 26, 2012
For five dollars, you could have stepped into MVHS's first-ever Coffee House, hosted by student literary magazine La Pluma. You would have seen the bagels and cakes, generously donated by Noah's Bakery and Sweet Passion's Bakery, respectively, laid out on a long table pushed against a side wall. You...

Yaamini Venkataraman

February 23, 2010
Music didn't make these two friends, but it brought them closer Read More &raquo...