November 30, 2017

Filed under ENTERTAINMENT, Music
n Nov. 15, 2017, rapper Lil Peep was found dead at the age of 21 inside his tour bus in Tucson, AZ. He died of a drug overdose, with Xanax and other drugs being discovered at the scene of his death. Police are also investigating the possibility that fentanyl was involved. To sophomore Aditi Kotha, a newer fan of Lil Peep, his sudden dea...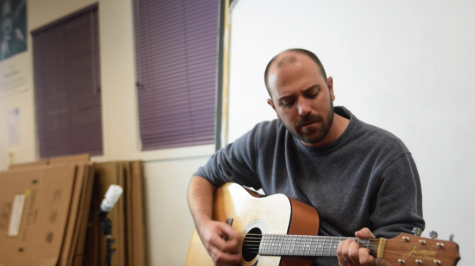 January 31, 2017

Filed under ENTERTAINMENT
n some days, it can come to them as easily as the names of their peers. On others, it's like a puzzle: tortuous and seemingly impossible. And yet, the passion persists and, for many, continues to cultivate. It was songwriting that allowed art teacher Tyler Cripe to express his emotions, led junior Nik...