The death of Lil Peep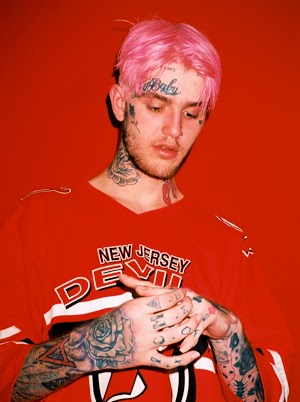 O

n Nov. 15, 2017, rapper Lil Peep was found dead at the age of 21 inside his tour bus in Tucson, AZ. He died of a drug overdose, with Xanax and other drugs being discovered at the scene of his death. Police are also investigating the possibility that fentanyl was involved.

To sophomore Aditi Kotha, a newer fan of Lil Peep, his sudden death was hard to believe.

"Honestly, I thought it was fake," Kotha said. "A lot of fake stuff goes around the internet like rumors, and so I was [thinking] 'Oh, it's probably not real.'"

For senior Joshua John, however, Lil Peep's death was not much of a surprise.

"I wasn't too shocked… I've been a fan of his for a while, and you can tell by watching him and his social media that he obviously suffers with serious depression, and he does have a lot of drug issues," John said. "I wasn't surprised, but it was [still] a shock because I didn't think that it would come now."

Peep did have many social media posts indicating that he had depression, including one posted to his Instagram on the day of his death with the caption "When I die You'll love me." In addition, Peep mentions depression during his final interview.
Kotha agrees that drug issues played a major role in Peep's death, and feels that these drug issues are not just unique to Peep, but are an problem across the entire hip-hop industry, perpetuated by lyrics that glorify drug usage.
"When [hip-hop artists] sing, [a lot of what] they talk about is how doing drugs is cool…" Kotha said. "People who are influenced by that music and think that doing drugs is cool will start doing drugs because they think it's cool."
John also feels that many artists in the industry rap about drugs. However, he has also noticed that some artists have spoken out about the why drugs being so mainstream in the industry is such a big problem.
"There have been other people who have spoken out in the hip-hop industry about use of hard drugs [but] they get a lot of hate for it," John said. "But at the same time it's important to realize that when we glorify the drug usage so much in modern hip-hop culture, eventually people will die from it."
Already, Peep's death has begun to impact the hip-hop community's attitude towards drugs, with some artists like Russ speaking out against drug usage on Twitter and Lil Uzi Vert announcing on Twitter that he is going to quit drugs.
Abusing xanax and other pills drugs etc in private cuz your depressed/other mental issues is one thing(still not good)..constantly recording yourself doing drugs and putting up pics and videos of doing it is when you start CHOOSING to publicly glorify it and make it an image.

— Russ (@russdiemon) November 18, 2017
Sophomore Uriel Kaminitz, a hip-hop fan who also believes that the industry has a real issue with drugs, believes that Peep's death may be able to cause the anti-drug change that these artists are advocating for. In order to achieve this, Kaminitz believes that the hip-hop industry will have to start with their lyrics.
"[There are] more sober rappers, [like] Kendrick Lamar and Vince Staples [who] speak against drug use," Kaminitz said. "I think if that becomes a bigger part of the culture, then obviously drug use is going to evaporate."
Although he believes that these artists can make a change, Kaminitz acknowledges that many other relevant artists will not move away from their drug-laden lyrics.
"[There are] some artists, [like XXXTentacion, whose] art comes from his feelings and depression, and he sometimes talks about how drugs have helped him with that so I think that [their influence will] always stay," Kaminitz said. "I don't think [drugs] will be completely gone but I think [artists that are against drugs] can minimize [their impact by changing the culture]."
Unlike Kaminitz, John does not believe that there is any realistic path for the drug issues in hip-hop culture to be changed. Instead, Peep's death will have an impact for a short time, but will be forgotten quickly.
"I think the harsh reality is that people will talk about [his death] right now, but then after a couple months or so, people are not going to care anymore," John said. "There have been so many other influential people, so many rock stars and other rappers who have overdosed on drugs or who have had problems related to drugs… and it still happens."