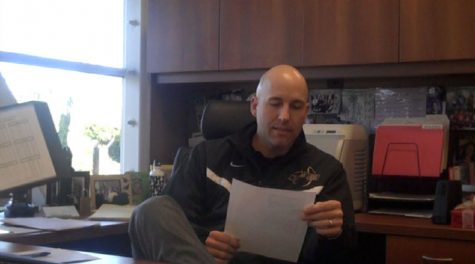 December 9, 2011

Filed under Multimedia, NEWS
After soliciting questions concerning change at MVHS from readers, El Estoque sought answers from Dean of Students Michael Hicks and 2012 class officers. In the following videos, Hicks speaks to student-administration communication and dances, while the class officers discuss graduation. ...
November 28, 2011

Filed under Uncategorized
Have a question about any of the recent changes at MHVS? Submit your questions in a comment on this page or send them in an email with the subject "Know it now" to [email protected] We'll select 10 questions at our discretion and seek their answers in an interview with Dean of Students Michael...