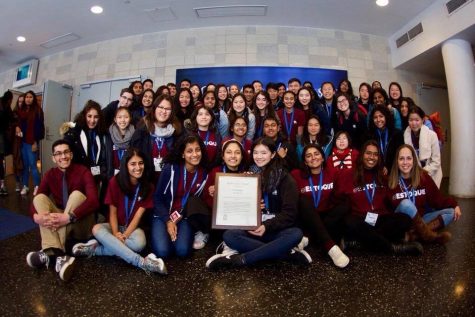 March 15, 2020
One of the most stressful parts of JEA director-at-large and journalism and yearbook adviser Julia Satterthwaite's job is planning for the annual El Estoque and El Valedor field trip. The two publications' staff alternate every other year between attending two conferences: one hosted by the Journalism Ed...
October 25, 2019
El Estoque gains exposure to other publications and professionals at annual journalism conference

Amrutha Dorai

April 26, 2013
How many students are at the Spring National High School Journalism Convention? from El Estoque on Vimeo. It didn't take much time for investigative journalist and keynote speaker Richard Ross to quiet the convention guests in the grand salon at the San Francisco Marriott Marquis on the evening of April 2...