October 10, 2017
here was a hint of smoke in the air and no one could detect the source. The grey haze looked like the common fog that hugs the coast of the Bay Area during the mornings. Early in the morning on Monday, October 9, the wind in Northern California had blown smoke from multiple fires that started in Men...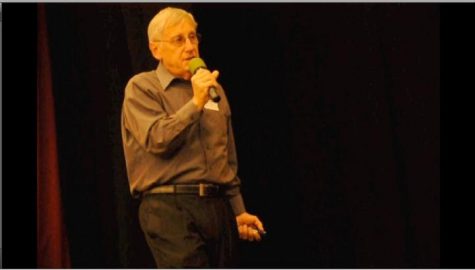 April 9, 2012

Filed under Multimedia, NEWS, Uncategorized
On  April 5 during lunch in the auditorium, the Green Youth Alliance invited physicist Dr. Gary Latshaw to speak about climate change and its impact on fields such as ecology, foreign policy and the economy. Now retired, Latshaw teaches a few physics classes at San Jose State University and speaks to au...