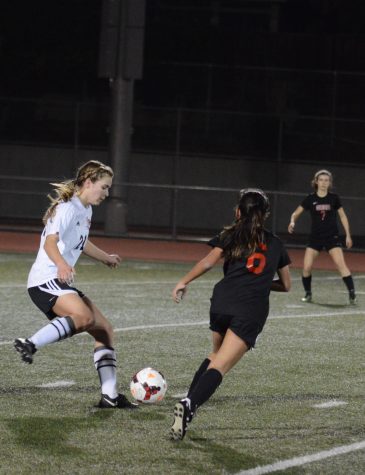 February 8, 2018

Filed under Girls Soccer, SPORTS, Winter Sports
On January 26,  a cold Monday night, with a fire alarm blaring in the middle of the match, the MVHS girls varsity soccer team hoped to continue their better-than-expected season. After a lackluster season last year with a 1-10-1 record, the team has bounced back and has a chance of making it to CCS. ...
March 2, 2017

Filed under Game Reviews, Girls Soccer, Winter Sports
final school year. A final season. A final game not only of the season, but of their high school careers. Aiming to step up and play with maximum effort against a tough component, senior night approached. Unfaltering motivation, teamwork and excellent possession of the ball kept the Matadors de...