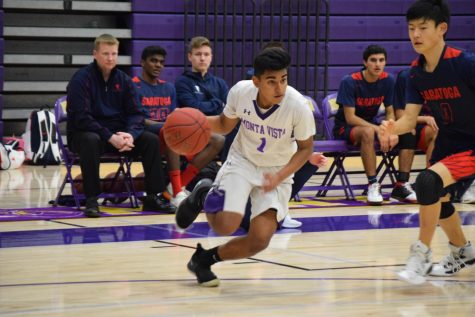 January 18, 2019

Filed under Boys Basketball, Game Reviews, SPORTS, Winter Sports
enior AJ Falak raced down the court hoping to score the first points of the game. Coming back from a defeat against Lynbrook HS during their first game of 2019, the Matadors were hoping to secure a strong lead quickly against Saratoga HS. Falak bent down, about to shoot, but an aggressive scuffle bet...
September 30, 2011

Filed under Fall Sports, Game Reviews, Girls Tennis, SPORTS
Two big days. Two strong teams. Another two wins. The varsity girls tennis team continue their 13-0 undefeated run as they defeated Saratoga High School, the defending CCS and NorCal champion, after beating Menlo High School 6-1 just the day before. They have been unstoppable all season long and Sept. 29 proved again why they...