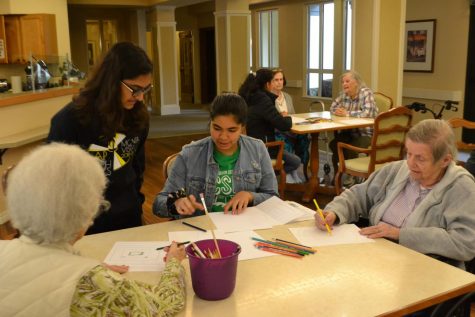 Claire Chang and Brian Xu

March 15, 2019
unior Ellie Chen draws a small rectangle on a piece of paper, labeling it "green." She continues to draw bigger rectangles, labeling each with a different color, and hands it to the senior citizen sitting across from her. Picking up a watercolor pencil, the senior citizen begins to color. On M...
November 21, 2018

Filed under Briefs, ENTERTAINMENT
Self-driving cars. Proteins that help patients with cardiac problems. Smartphone addiction versus drug addiction. These are all various topics that MVHS's science magazine Res Novae staff writers wrote about for their first cycle. In Res Novae, a long process takes place behind the scenes befor...