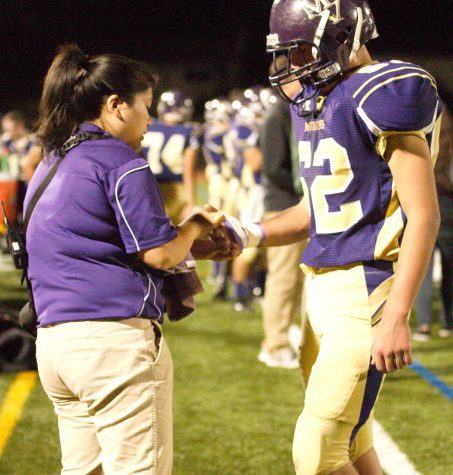 November 17, 2014

Filed under Main slider, OPINION, Uncategorized
*Correction: There were 40 players in this year's roster and 35 in last year's roster Four minutes into the fourth quarter and it is fourth down for MVHS. Senior Wells Chang, lines up on the line of waiting for the signal to snap the football. The scoreboard reads Palo Alto High School 34 and MVHS...
December 7, 2011

Filed under From the magazine, Sports
Last year, varsity girls basketball entered winter break riding high with a 6-4 record. Then, the entire season took a turn: the team took loss after loss, going 1-11 in their league games. The team redeemed itself by qualifying for the Central Coast Section playoffs and advancing with a 51-43 win over Leland High School. "I always call us the '...