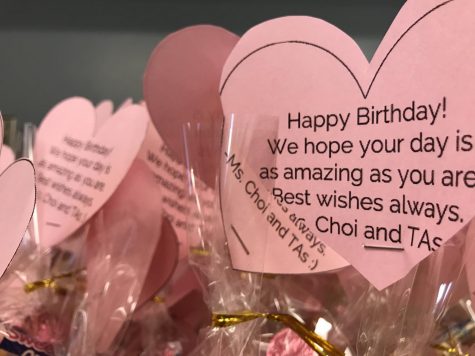 January 27, 2019
he latest pop music echoes through E101; the room thumps. A crowd of rowdy students huddle in front of the projector playing Nintendo Switch, their fingers deftly sweeping over the controllers. On the desk sits a tray of goodie bags adorned with heart shaped cutouts to be gifted to students on their bir...
Elena Khan and Emily Xia

September 5, 2018
ith school starting, tests will start to monopolize schedules and peaceful hours of sleep may be replaced with painful all-nighters. Although stress is inevitable, integrating these easy and quick tips into your daily routine can help you break unhealthy habits. Read the story here. ...