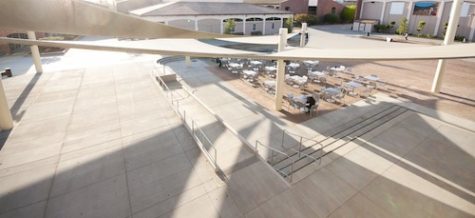 April 23, 2014
Students and staff share their thoughts on the new building and their hopes for its future use. Read More &raquo...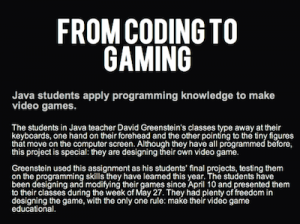 May 31, 2013
Java students apply programming knowledge to make video games. Read More &raquo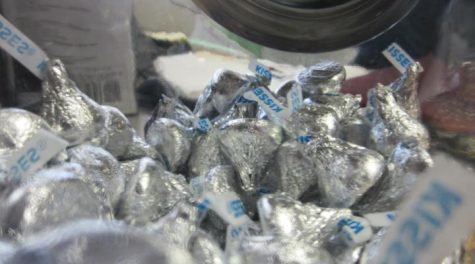 September 25, 2011
Amongst scattered papers and pens, a medium-sized glass jar of Hershey's Kisses sits at the edge of geometry teacher David Greenstein's desk. "Do you like chocolate?" He offers a couple candies from the jar. "Oh, I'm okay." "Are you sure? This is not a bribe ... Take a couple. I love these things. Take another one — no...