December 7, 2016

Filed under BEYOND THE MAGAZINE, D.I.Y, ENTERTAINMENT, Lifestyle
Despite crochet's unfortunate reputation as a skill reserved for grandmas and the like, learning it comes with benefits for all of us. Knowing crochet lets you make personalized items for cheap; especially with the holiday season approaching, the skill can help you whip up a few presents such as...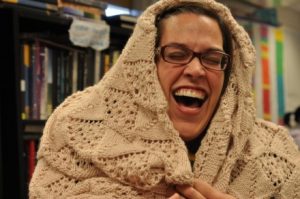 January 19, 2013

Filed under ENTERTAINMENT, Main slider
Literature teacher Stacey Cler develops a creative passion and finds knitting to have therapeutic effects. Read More &raquo...