MVHS implemented Guided Studies, a tutoring program for students with Ds or lower, in Room A207 from periods one through five for the 2023-24 school year. Modeled after Cupertino High School's Guided Studies, MVHS's Guided Studies was first piloted during the second semester of the previous school year. 
Assistant Principal Sydney Fernandez, who oversees Guided Studies along with other intervention programs on campus, says that unlike Study Buddies, a tutoring program that any student can join for help with their classes, Guided Studies is an invitation-based program. To invite students into Guided Studies, administrators use MVHS's DFI list — a list of students who have a D, F or Incomplete — to know which students to reach out to. Since students may be hesitant to give up a free period, administrators also contact parents and guidance counselors to see whether they would recommend the course. 
Fernandez says Guided Studies aims to help MVHS achieve its WASC goals, which are recommendations for how the school can improve student success and well-being. One of these goals is supporting socioeconomically disadvantaged, special-education, Latinx and English Learner students.
"Historically, these are four groups at Monta Vista who have had more academic challenges," Fernandez said. "In our WASC goals, we do have a goal that says we want to specifically support these four subgroups and help them to be more successful at Monta Vista. Guided Studies is a way to get them more support. [However,] Guided Studies is not just limited to students within those four subgroups."
Interventions Support Specialist Afreen Malim performs daily check-ins with students in Guided Studies to work out a plan for the day regarding homework, tests and assignments due for each class. As a former high school teacher, she is able to connect with students based on where they are struggling and help them practice more effective ways of communicating with their teachers.
"Sometimes [check-ins] might involve something more in detail, like if they need to talk to their teacher, we can practice their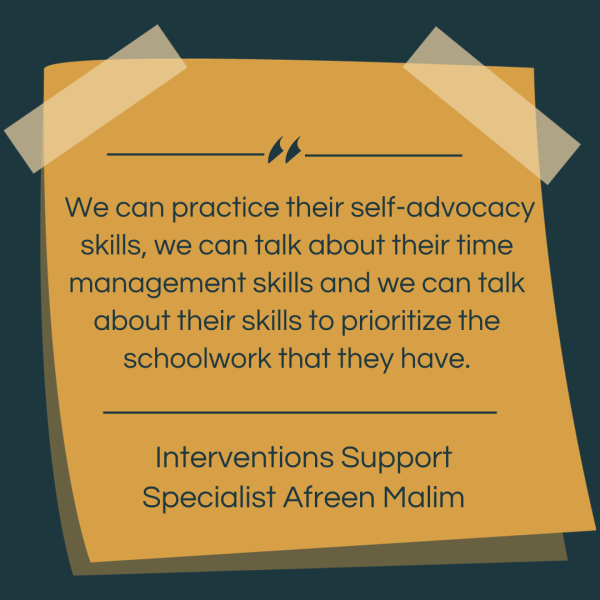 self-advocacy skills, [we can] talk about their time management skills [and we can talk] about their skills to prioritize the schoolwork that they have," Malim said. "[Guided Studies] can include a lot of academic habit building."
Intensive intervention programs, on the other hand, place students in special-education programs, such as a 504 plan or an IEP. Fernandez says Guided Studies is in between the level of intensive intervention programs and no intervention at all, which is why she hopes to continue the program.
"It's not to avoid a 504 plan," Fernandez said. "It's more to see what kind of support is needed because we believe in the least restrictive environment. 504 and IEP are more restrictive than being in a Guided Studies class, so we always want to start with the least restrictive and then level up."
Student A was asked to join Guided Studies by their counselor in the second semester of last year when MVHS was still piloting the program and has been receiving help for English, writing and grammar from two sophomore tutors this school year. Utilizing time in A207 for completing homework and practicing for exams, Student A says they have turned in more assignments and late work.
"It's more useful because [I'm the] one person in [period four]," Student A said. "Also, the teacher can watch me and ask me to do [homework], so I can't spend my time on my phone."
Sophomores Riya Bhattacharjee and Mahati Prayaga are friends who initially signed up for Guided Studies as tutors after being notified via email of this program. Both Bhattacharjee and Prayaga wanted to use their knowledge to support students who were struggling and were assigned as Student A's tutors.
"I need to think a bit more when I'm helping someone so they understand what I'm trying to say, and it helps my understanding in that way," Bhattacharjee said. "When I was helping them with grammar, I was looking back to how my grammar could improve in that area, too." 
Malim describes her job as "gratifying" and "fulfilling" and says the course will benefit many students because it tailors to the specific needs of individuals. She is excited for more students to join and believes the quiet space in A207 is a great place to study and get caught up on work.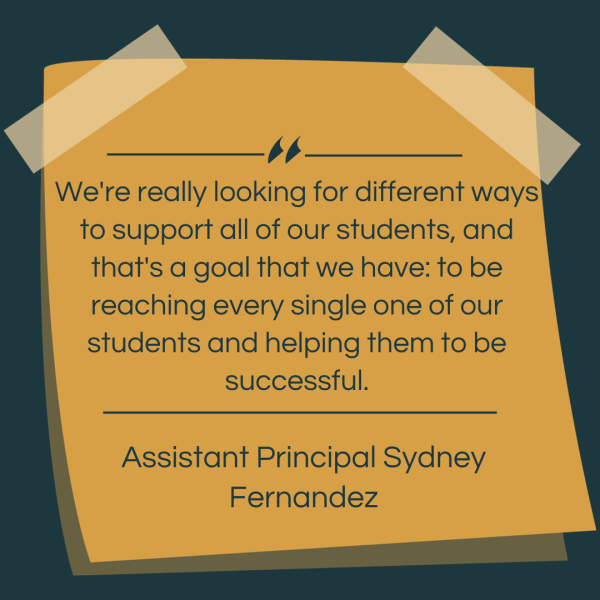 "Regardless of what a student's individual strengths and weaknesses might be, there can be an ebb and flow in what's going on in their life," Malim said. "There might be a time when they might be academically very strong, and there might be a time when they need additional support. I think it's good that Monta Vista is providing that just to acknowledge that sometimes even the strongest students might need it."
Guided Studies seeks to invite more students after data from the first grading period is released as only three students who need academic support are currently enrolled. Because the program is relatively new, Fernandez acknowledges that changes could still be made to better accommodate students.
"I think we're still in a learning phase in terms of how to find the right students and how to help students understand that it's a program that will benefit them," Fernandez said. "We're really looking for different ways to support all of our students, and that's a goal that we have: to be reaching every single one of our students and helping them to be successful."
​