TEDxMV holds its spring speaker event
Guest speakers gave presentations to the MVHS community
With the theme of "igniting inspiration," TEDxMV hosted its Spring Conference at the Black Box on Friday, April 14. Students and community members gathered to hear presentations by speakers Jill Escher, the president of the National Council on Severe Autism, and Jennifer Cheng, Ph.D., J.D., and the CEO and Founder of PTM Therapeutics Inc.
Senior and co-president Urmi Sumant says each speaker is invited based on an educational theme to expose students to a wide range of topics. According to  Sumant, the Spring Conference helped play a role in reaching a wider audience for the club, and Sumant hopes that future officers will continue to establish a robust relationship with the student body. 
"This club has existed for a while and it's just been passed down from upperclassmen to underclassmen," Sumant said. "It's just that it doesn't get a lot of attention, unfortunately, but we've really worked hard to try to change that this year, which is why you see all of this happening."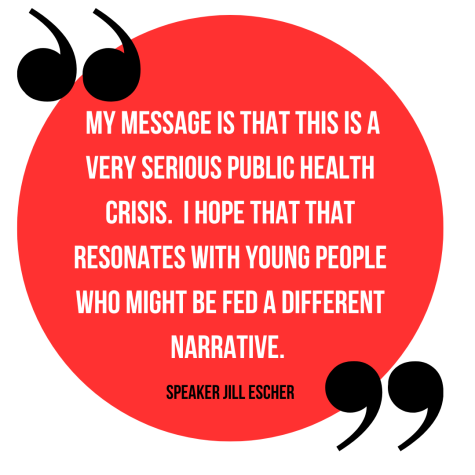 With April being Autism Awareness Month, Escher was invited to discuss common misconceptions about autism. With two of her own kids diagnosed with autism spectrum disorder, Escher spoke about dealing with "dire realities" centered around autism, such as the lack of care provided to individuals with autism following the death of their parents along with the recent increase in autism cases, which Escher says is unrelated to improvements in diagnoses. 
"Autism is part of a social justice movement, and we have to think of autism in terms of diversity," Escher said. "[However], my message is not a social justice message. My message is that this is a very serious public health crisis. It's a very different message. I hope that that resonates with young people who might be fed a different narrative." 
Cheng followed this talk by sharing her experiences going through her undergraduate dual majors in Rhetoric and Molecular and Cellular Biology and learning to make changes to her future plans. Now working as a CEO and businesswoman, Cheng says she aims to help students learn about the importance of changes and decision-making in their career choices.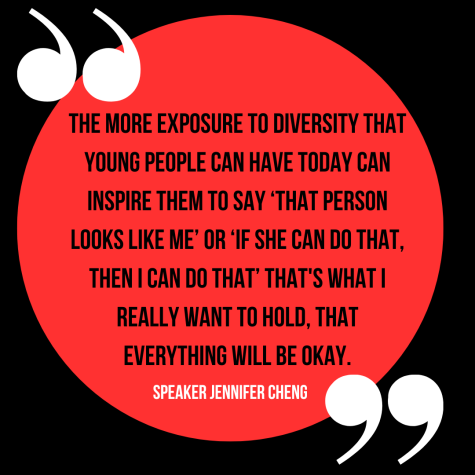 "Things may seem super intense right now as people are preparing to commit to college and make these life decisions," Cheng said. "But the more exposure to diverse backgrounds,  diverse careers, your diverse ethnicities and upbringing that young people can have today can inspire them to say, 'That person looks like me' or, 'If she can do that, then I can do that' because we all come from the same background or the same kind of upbringing. That's what I really want to hold, that everything will be OK. Be open to opportunities that you may not expect."