A gamble for love
How students plan to continue or end their relationships after high school
Over 2,000 miles separate MVHS Alum '22 Diya Bahl from her boyfriend, Priyansh Modi. Bahl, who attends Cal Poly SLO, has known Modi for over six years, but they started dating one and a half years ago. After going to winter formal as friends, Bahl and Modi started to hang out more and found a spark that has been present throughout their relationship. After three months of the first semester of college, Bahl recalls the moment she reunited with Modi, who currently attends the University of Illinois Urbana-Champaign. 
"When I saw his face for the first time, I was like, 'There's no way you're standing right in front of me right now,'" Bahl said. "It was just very surreal. I felt so happy in that moment [and] it's something [that] I'm definitely never gonna forget."
Bahl explains that despite long-distance being hard because she cannot see her boyfriend for long periods of time, "the hard part isn't staying together." Because both schools operate on different systems (Bahl on the quarter system and Modi on semesters), they do not often have the same breaks. Bahl finds that maintaining their relationship is not as hard as not being able to see him. The pair plan virtual date nights, in which they watch Netflix and frequently FaceTime each other to stay connected.
"We try to do whatever we can to stay engaged with one another without being able to see each other," Bahl said. "I feel even more appreciative of him and it makes it more exciting when I do get to see him during breaks." 
Seniors Syd Stevens and Nerea Northrop, who have been dating since July 2021, have decided that they do not want to have a long-distance relationship when they get to college. Instead, they plan to break up before leaving. 
"It's gonna be hard because we both love each other," Northrop said. "And we're gonna continue to love each other. But we kind of decided that in order to preserve our relationship, the best thing to do would be to break up rather than to stay together."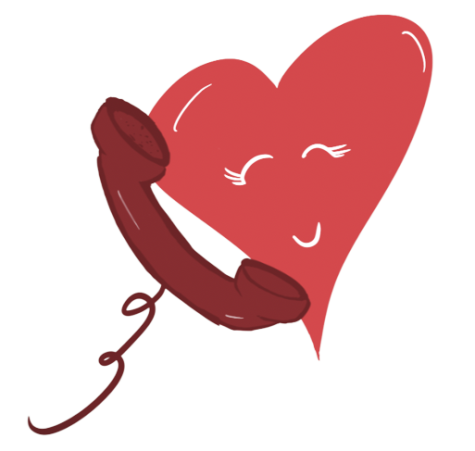 Stevens explains that neither of the two wants to transition to a long-distance relationship, because "both of our love languages are quality time and physical touch." She explained that long-distance would "hurt a lot" because they would not be "able to see each other or hug each other.." They feel that being in college "will kind of be like being reborn." 
"I had this friend who went to college with his girlfriend," Stevens said. "And they ended up breaking up, and he had no friends. And I think that's really scary to be in a place with no friends. So I want to be my own person and go into college an independent person. And that's kind of exciting."
On the other hand, Bahl believes that, although she was initially scared of her college life being impacted by her relationship, she has had no trouble making friends and meeting new people.
"I feel like a lot of people think that you shouldn't go into college with a relationship because then you don't experience college enough," Bahl said. "But I've gotten to meet so many amazing people. I've had so many cool experiences and memories that I've made while still being in a relationship."
Ultimately, Northrop and Stevens both believe breaking up is the best decision. Stevens believes breaking up is in both of their interests "as girlfriends and as friends," and while they still want to talk to Northrop as a friend, breaking up would be the best way to preserve their positive relationship. Northrop agrees, also explaining that she hopes to get back together after college. 
"If we were doing long-distance, we would feel like we weren't getting what we needed from it," Northrop said. "And it sucks so bad because we love each other so much, and it's going to kill me [to break up]. I'm just hoping that since we love each other, it'll continue at some point after college. But we really don't know what's going to happen, but even if we don't [get back together] I always want to have a relationship with her and I always want to be best friends."